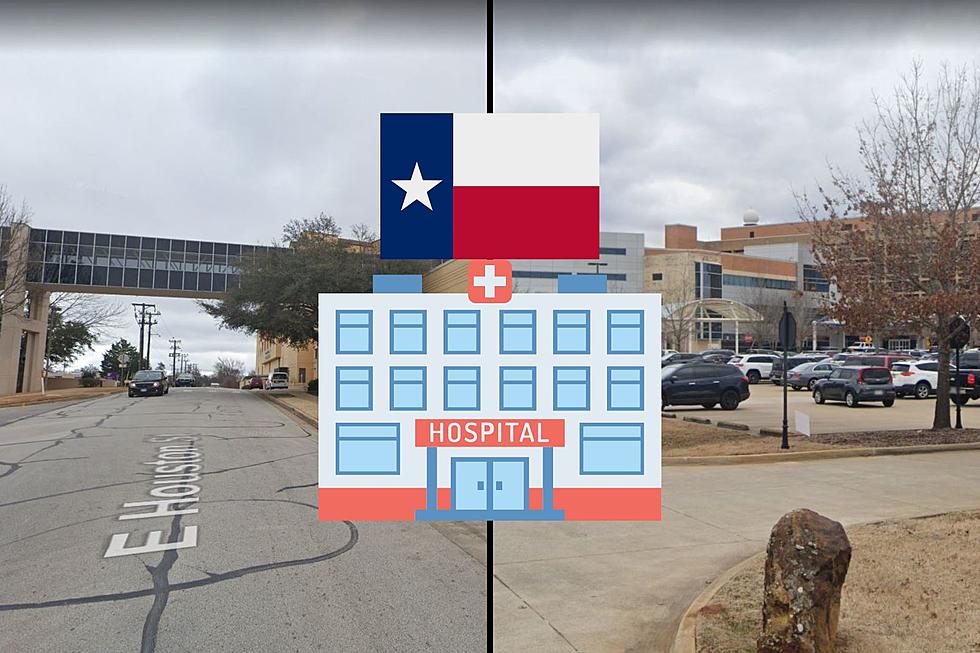 2 of the Best Hospitals in the World are in Tyler, Texas
Canva
When I was growing up, I heard the saying your health is more important than your wealth, while I didn't fully understand that as a kid. The older I get the more those words make perfect sense to me. It seems like after 35 your body just takes a little longer to respond, and things hurt a little more than when we were younger and staying more active. But we are in luck here in Tyler, Texas because if anything happens to us we have 2 of the best hospitals in the world in our backyard. 
This past weekend I was scrolling through LinkedIn and I found that an old friend of mine posted a link from Newsweek about the top hospitals in the country. Because I know that health care is a big industry here in East Texas I was interested to see if we had hospitals that made their list and sure enough, we had 2 that made their top 500 hospitals list. 
There Were Actually 25 Hospitals Listed in Texas
We know that Texas is a gigantic state and there are lots of people that live here, but it's fantastic to hear that 25 of the best hospitals in the world are located in the great state of Texas. Meaning that we are all able to get great health care, as long as we seek it out.  
What 2 Tyler, Texas Hospitals Made the List?
Both Tyler, Texas hospitals mentioned on this list were very close to each other in the ranks. Coming in at #247 was Christus Mother Frances – Hospital Tyler. And at #259 was The University of Texas Health Science Center at Tyler.  
A huge congratulations to the staff and administrations at both hospitals that are offering world class care here in East Texas! 
13 Foods That Will Be Hard to Find in the U.S. in 2023
I'll never forget walking through the grocery store in April 2020 and seeing shelves completely empty. Thankfully, we aren't seeing shortages to the magnitude that we did in 2020 but the experts at
The Daily Meal
are anticipating 13 food items that might be hard to find in 2023.
Health Is Wealth! Here Are The Top Ten Healthiest Cities In Texas
This is where the healthiest cities in Texas are located.