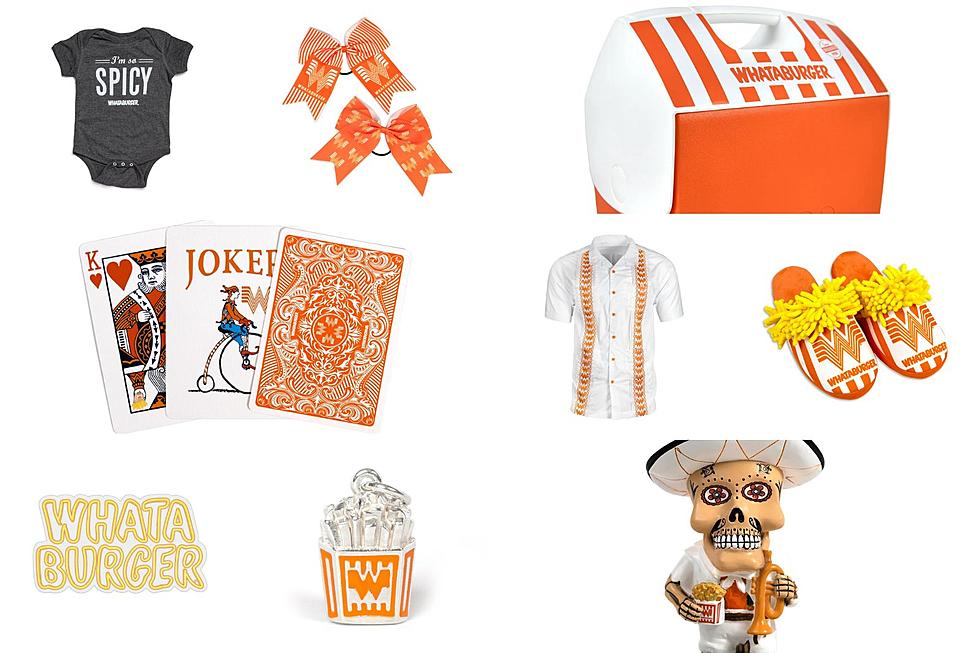 45 Ways to Show Off Your Whataburger Fandom in Jacksonville, Texas
Whatastore
There are not many in East Texas who are not a fan of Whataburger. Some of those fans will not hesitate to show off that fandom in any way possible. Some are such a fan of Whataburger that they would show up at a party decked out in their Whataburger best like a pair of Whataburger sneakers, socks, sweatpants and more. Let's take a look at Whataburger's newest items available to flaunt your fandom in Jacksonville, Texas below.
Do Some Online Window Shopping
It's crazy. You could spend an hour perusing the hundreds of items that Whataburger has for sale in their Whatastore. There are a ton of different Staunch Traditional Outfitters hats, James Avery charms and even some various sizes of Yeti tumblers. There are quite a few shirts with a wide array of designs available, too. This thing is, these shirts are not cheesy (I intend my puns here), they all look really, really good.
The Whatastore is not just for gift cards anymore. It is stocked full of their famous ketchup, regular and spicy, clothes, jewelry, kids stuff and even a new pair of swim trunks to wear when floating the river or visiting Splash Kingdom in Canton. There are even sleep shorts for the ladies and some great looking socks to lounge around in.
New Stuff
Several new items have been added to the store for this season. A unique item added for this year is the 2023 Fiesta Medal. It is designed to commemorate the tradition and culture of San Antonio. You can also order the new Fiesta Tee 23. Keeping with the Hispanic theme, you can pick up two different styles of Guayabera shirts.
The Whatastore has a ton of stuff available that will make any Whataburger fan happy. Check out some of the many items available in the Whatastore below:
45 Ways to Show Off Your Whataburger Fandom
The Whatastore is full of clothes, collectables and even summer attire that any fan would love.
Reality Show that Best Matches an East Texas City
We decided to have a little fun and match several East Texas cities with a reality show that best encapsulates that town. Have a sense of humor with some of the matches, please.
29 Gifts for the Blue Bell Fan in Your Life