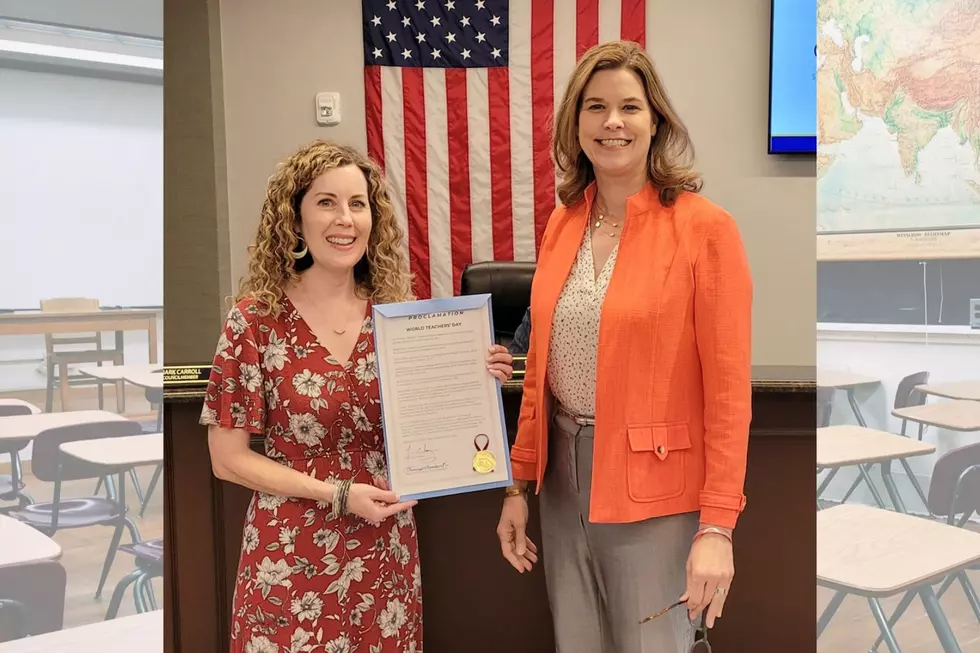 Amazing! Athens, Texas Doing Something Special on October 5th
City of Athens, Texas Government
While the world might be divided on many issues there is one thing that everyone can agree on and that is that teachers are undervalued. We are talking about the people that show up every day to teach children, trying to make sure they grow up to be good humans. Which is why I was so impressed that Wednesday, October 5th has been proclaimed as Athens Teacher Day at a recent Athens City Council meeting. 
I'm not exactly sure how I didn't know that October 5th is now World Teachers Day, but I am glad to know that teachers are being supported. It's common knowledge that teachers are taking their own salary and putting some of that toward supplies and other necessities throughout the school year, they deserve to have a day that is dedicated to them. Let's hope there are businesses that reward educators with discounts or freebies. 
The Proclamation in Athens, Texas Regarding Teachers
Here was the exact wording on the proclamation that was read at the Athens City Council meeting.
"The Athens City Council encourages members of our community to 'Be a light for Athens teachers' and personally express appreciation for our teachers and display a light blue ribbon outside your homes or businesses the week of October 5th as a symbol of support for our educators."
This Should Be Celebrated Across East Texas
It's great to see Athens doing so much to celebrate teachers it would be amazing to see other towns across East Texas do the same thing.  
See How School Cafeteria Meals Have Changed Over the Past 100 Years
Using government and news reports,
Stacker
has traced the history of cafeteria meals from their inception to the present day, with data from news and government reports. Read on to see how various legal acts, food trends, and budget cuts have changed what kids are getting on their trays.
50 Most Popular Chain Restaurants in America
YouGov investigated the most popular dining brands in the country, and Stacker compiled the list to give readers context on the findings. Read on to look through America's vast and divergent variety of restaurants—maybe you'll even find a favorite or two.