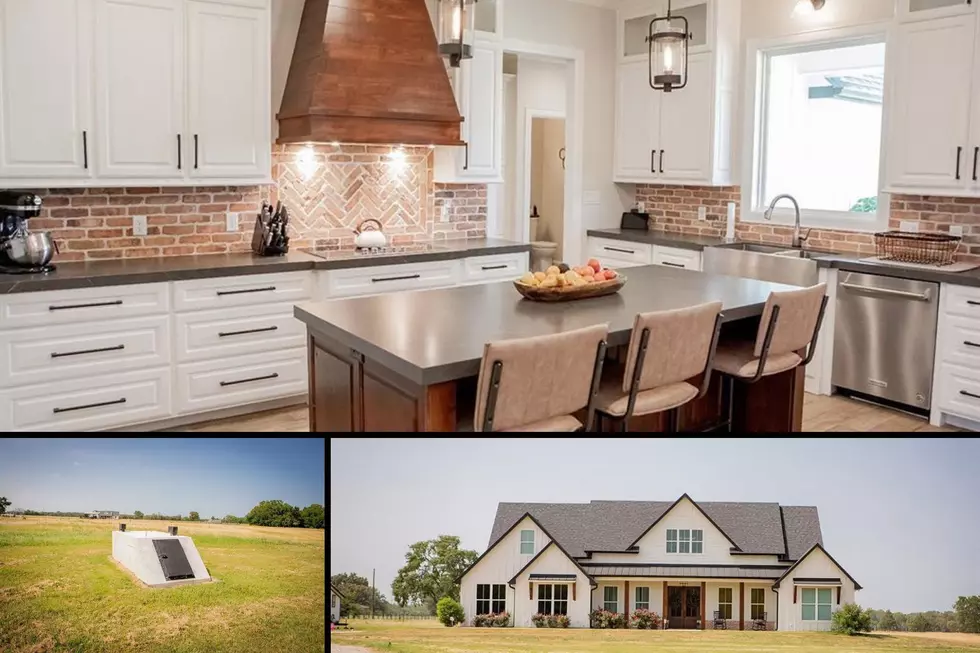 Beautiful Modern Farmhouse For Sale in Ben Wheeler, Texas
Patricia Anderson via realtor.com
If you've had the pleasure of visiting Ben Wheeler, Texas you know how much charm the little town offers to visitors. It's small but it's a fun place to visit and spend some time which is why I wanted to see what cool properties are currently for sale in the area and there were more options than I expected with the real estate market still so hot across East Texas. But the one house and nice piece of property that stuck out to me was a gorgeous modern farmhouse that would be perfect for any family.  
The house is big but not too big, it's 4 bedrooms, 3 ½ bathrooms, and a total of 3,127 square feet. But If you love to get outdoors and don't want to be close to your neighbors you will appreciate the 7.75 acres of land that comes with this home. The address is 1019 Vz County Road 4609, Ben Wheeler, TX 75754. 
This Ben Wheeler, TX Property Is Perfect For Family to Come and Visit
The first thing I noticed as I was looking at the photos below is how this home looks so comfortable, it would be perfect for family BBQ's and get togethers throughout the year. The brick accent work on the inside of this home looks amazing and very inviting. 
This Ben Wheeler, TX Home is Set Up for Safety
Storms in East Texas can be crazy so it's pretty cool that this property comes with a storm shelter in the backyard. The list price is currently $1,100,000 but look at the photos below and you will see why it's worth the money. 
Gorgeous Modern Farmhouse For Sale in Ben Wheeler, TX
If you looking for a beautiful family home this is a perfect property in Ben Wheeler, TX.
Earl Thomas Selling His Austin, Texas Mansion
Look inside the home of former Texas Longhorn Earl Thomas before he sells it for $6 million dollars.
5 Food Challenges Near Dallas, Texas
Here is a look at 5 delicious and difficult food challenges near Dallas, TX.