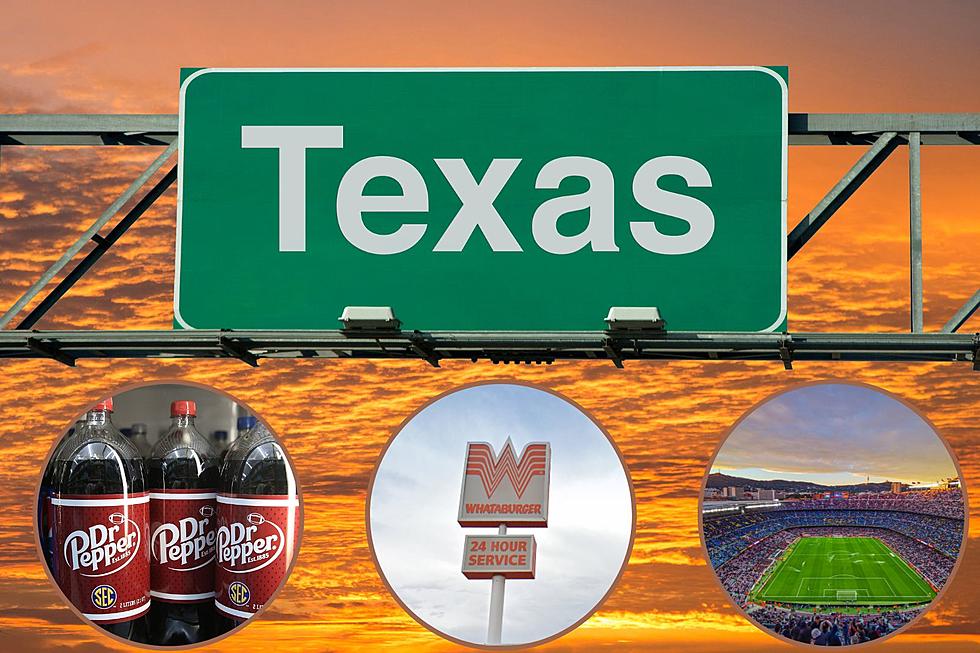 20 Things That Texans Absolutely Love in the Lone Star State
Photo: Getty Images/Google Maps/Canva
What's the best thing about living in Texas? Well, the short answer is "everything".
Of course, I might be a little biased because, well, I am born and raised in Texas. The truth is, you don't even have to be from Texas to appreciate and enjoy the awesome things that the Lonestar state offers. But, if you are from Texas, you know these are some of the greatest things on the planet to enjoy.
As you will see below, we Texans love the finer things in life. I'm talking from BBQ to beer, to sunsets and bluebonnets, and everything in between.
READ MORE: 10 State and National Parks in Texas You Must Visit
There are just not a lot of things that we don't like in the Lonestar State. And, unlike most states, you don't have to leave Texas to see beautiful scenery, experience the finest cuisine, or just hit the road and go to every Whataburger in the state.
Everything is bigger in Texas, and so is our passion for these things
Look: Things Most People in Texas Really Love
Yes, Blue Bell, Dr. Pepper, and Whataburger are a given, but there are other things about the state that I know some of our listeners love like ZZ Top, Texas Roadhouse, Pantera, Willi Nelson, and the list goes on.
What are some other great things about Texas that you love?
Oh, and one more thing. Texans love to clap. In fact, I'll prove it right now. The stars at night, are big and bright! You just clapped three times didn't ya?
LOOK: The Most Expensive House for Sale in Texas