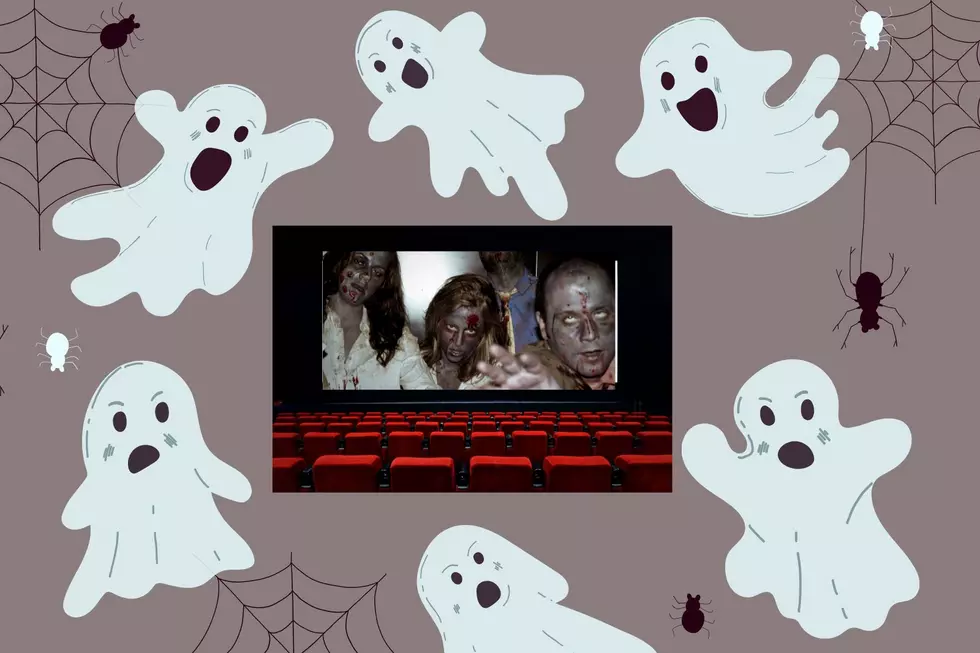 Can You Handle the 4th Annual Kilgore, TX Horror Film Festival?
Canvaz
You can't run, you can't hide, it's spooky season in East Texas. We are quickly approaching Halloween which has everyone thinking about costumes and scary movies which is why it's so exciting to see that KilGORE College will once again be hosting the Horror Movie Festival 'Nightmare on Nolen Street' taking place from October 24th through the 29th.  
This is a week-long festival of horror movies that will be shown at the Dodson Auditorium located at 817 Nolen Street in Kilgore, Texas. The films that are being shown will be chosen by clicking here and casting your vote on what you want to see. Voting on the movies will end on Friday, October 14th.  
There Will Be a Family Friendly Aspect to the Horror Movie Festival in Kilgore, TX
It sounds a little strange to say family friendly horror movie festival but on Saturday, October 29th there will be a matinee movie with activities and costume contest going on for both adults and for children. The grand prize for the adult costume contest will be a Freddy Krueger glove signed by Robert Englund. For horror movie fans that is an amazing prize. 
How Much are Tickets for the Horror Movie Festival in Kilgore, Texas
For Kilgore College students you get a discount so it's only $4 for a single movie ticket, or $20 for a week pass which includes free popcorn. General admission will be $6 for a single ticket and $35 for the week pass which does come with free popcorn. All of the details on the horror movie festival in Kilgore can be found by clicking here.  
LOOK: How Halloween has changed in the past 100 years
Stacker
compiled a list of ways that Halloween has changed over the last 100 years, from how we celebrate it on the day to the costumes we wear trick-or-treating. We've included events, inventions, and trends that changed the ways that Halloween was celebrated over time. Many of these traditions were phased out over time. But just like fake blood in a carpet, every bit of Halloween's history left an impression we can see traces of today.
17 Scary or Spooky Sounding Texas Town Names
Hawkins, Woodsboro, Gun Barrel City, Sunset, these and more town names give off a spooky vibe.
READ ON: See the States Where People Live the Longest
Read on to learn the average life expectancy in each state.