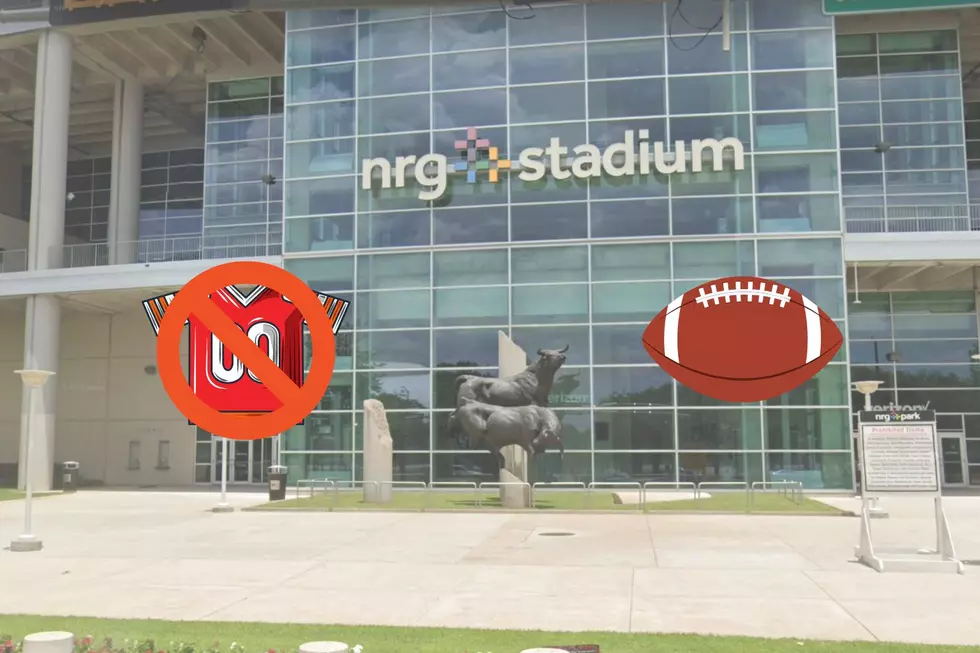 Clever Idea, Houston Texans Hosting Jersey Exchange for Fans
Canva, Google Maps
Being a sports fan for any team is not easy, you're going to struggle through tough years. It happens with every franchise, but that's how you separate the true fans from the bandwagon fans. In the sports world, teams are always changing, players move teams, and sometimes you end up with a jersey for a player that is no longer on the team. Player's jerseys can cost a lot of money which is why I thought it was so cool that this week ONLY, the Houston Texans are offering their fans a jersey exchange program. 
The concept is pretty simple if you have a jersey now of a former Houston Texans player and want to trade it in for a new jersey you can save 44% off the price of a new one. I'm not sure if I have ever heard of a discount this large when trading in older merchandise like this, but it's a great idea for a franchise that is rebuilding. 
How Do You Get the Jersey Exchange From the Houston Texans
You might have to take a road trip because this is only being offered at the Houston Texans team shop at NRG Stadium in Houston. The jersey exchange program will last until Saturday, October 15th at 5:30 pm when the team shop closes for the evening. 
One Thing About the Jersey Exchange with the Houston Texans
The only jersey you cannot exchange for is a custom jersey, all player's jerseys are available. Team officials said fans can exchange Game, Limited, or Elite jerseys as part of the program.
LOOK: The story behind every NFL team name
Stacker
delved into the story behind every NFL football team name. Overall team records, also included, are reflective of NFL regular-season games. There are some football teams with well-known nicknames—the Jets, for instance, are often referred to as Gang Green—but we also divulge how some teams' official names are sparingly used (the Jets' neighbors, the Giants, are actually known as the New York Football Giants). Sometimes a team name can tell you a lot about local history: The Vikings of Minnesota draw upon the area's strong ties to Scandinavia, and the Tampa Bay Buccaneers are dripping in local legend related to Florida's pirate past.
Let's kick off the countdown with the folks who earned their nickname by buying boxes of used team jerseys.
NFL Star JJ Watt Owned This Property in Houston, Texas
While playing for the Houston Texans NFL star JJ Watt used to call this place home.
Top 5 Most Loyal Fanbases In The NFL In 2021