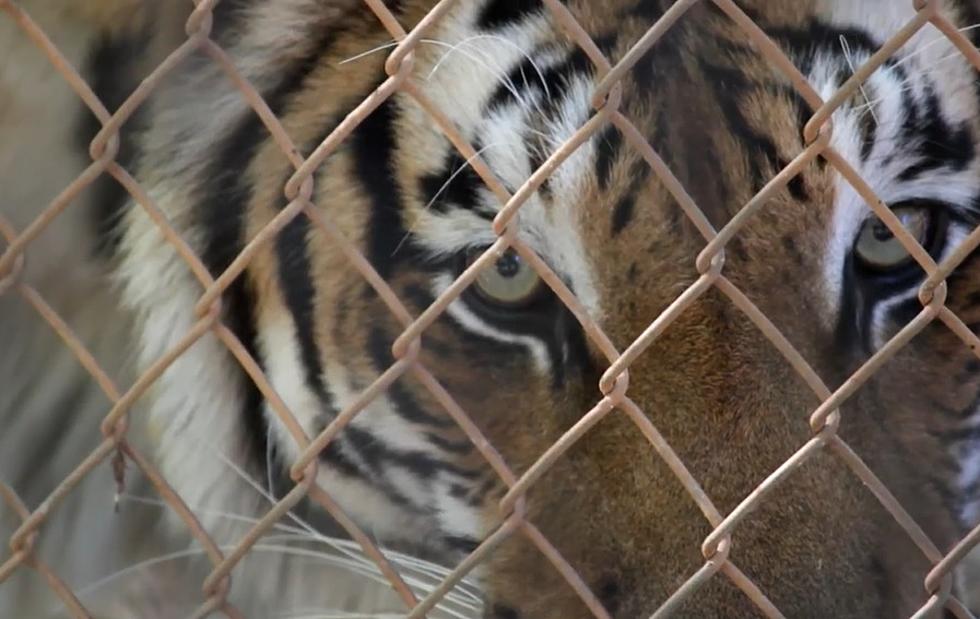 East Texas Holds World Record For Oldest Big Cat
YouTube via Tiger Creek Wildlife Refuge
Congratulations are in order for Tiger Creek Animal Refuge. According to the Guinness World Record judges, East Texas is home to the oldest known living tiger in captivity.
Her name is Bengali and she is preparing to celebrate her 26th birthday on August 31st. Tiger Creek gained custody of the big cat in the year 2000 after she had a five year stint at Marine World Africa USA in California.
Most tigers in the wild live to be between the ages of 8 - 10 years old while the tigers in captivity have a longer life expectancy ranging anywhere from 15-20 years old. My question is how do you know how old a tiger is in the wild, I guess they put trackers on them when they are born. That would be interesting to see though, because I don't think the mom is having it.
The workers at Tiger Creek are very excited about Bengali's upcoming birthday and more honored to have the opportunity of caring for the world's oldest known living tiger. Tiger Creek has been rescuing animals since 1995 and in the nation's oldest independent non-breeding rescue animal sanctuary.
Currently, Tiger Creek is closed due to COVID-19. If you would like more information about the animal refuge visit their website at www.TigerCreek.org. If you have questions about the animal sanctuary or would like to learn more of how you can assist with their mission, call 903-858-1008.
You can help Tiger Creek protect animals in the wild through their conservation facility, public education, groundbreaking research and by volunteering and donating. If you would like to do something nice for Bengali for her 26th birthday, call Tiger Creek today.
India the Tiger at Cleveland Amory Black Beauty Ranch in Murchison