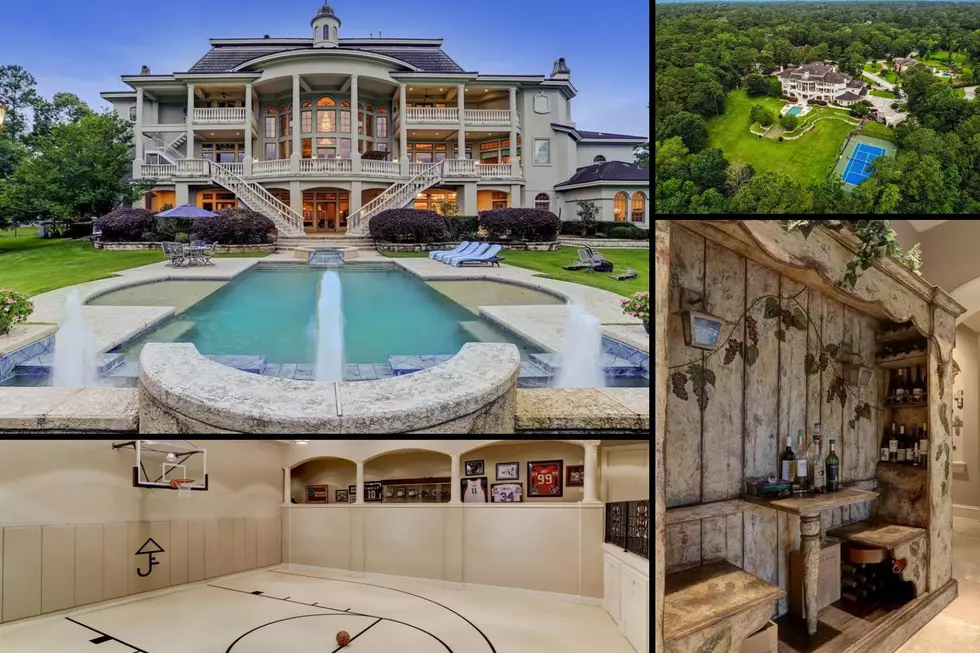 For Sale: $5.5 Million For This Kingwood, Texas Mansion
Dana Olejniczak via realtor.com
You're going to be in awe when you look at this beautiful and gigantic mansion currently for sale in Kingwood, Texas. Although it didn't take me long to start thinking about how much the electricity bill would be or how difficult it would be to clean this enormous property. But if you have the $5.5 million dollars to purchase this place, you're probably going to hire staff to clean the home for you. Whether you have the money or not, you will love looking at the photos of this amazing property. 
The address for this impressive property is 8 Deer Ridge Estates Blvd in Kingwood, TX 77339. The house comes with 6 bedrooms, 7 full bathrooms, 4 half bathrooms, totaling 17,331 square feet. The large home is sitting on 4 acres of land just about 25 minutes northeast of downtown Houston. One thing that you will notice throughout the pictures as that there are lots of beautiful trees on the property to help you enjoy some privacy while relaxing in this huge mansion. 
So Many Amenities Included in This Kingwood, Texas Home
With a mansion this large you get all the extras, such as an indoor half-court basketball, very nice media room, wet and dry sauna and so much more. There is also a waterfall pool and lighted tennis court.  
24-Hour Manned Gated Community
Not just anyone can access this property as it's in a gated community with security that works 24-hours a day to keep the area safe. You're going to love these photos, let's look inside this $5.5 million dollar mansion located in Kingwood, Texas. 
Gigantic Mansion with Indoor Basketball Court in Kingwood, Texas
This $5.5 million dollar mansion comes with every amenity you could ever want inside of a home.
$35 Million Dollar Mansion in Dallas, Texas
It has 6 living rooms, 3 game rooms, and it's own 2 home golf course in Dallas, Texas.
1950's Diner Inside This Mansion in The Woodlands, Texas
This $13 million dollar home is set up for entertaining guests!