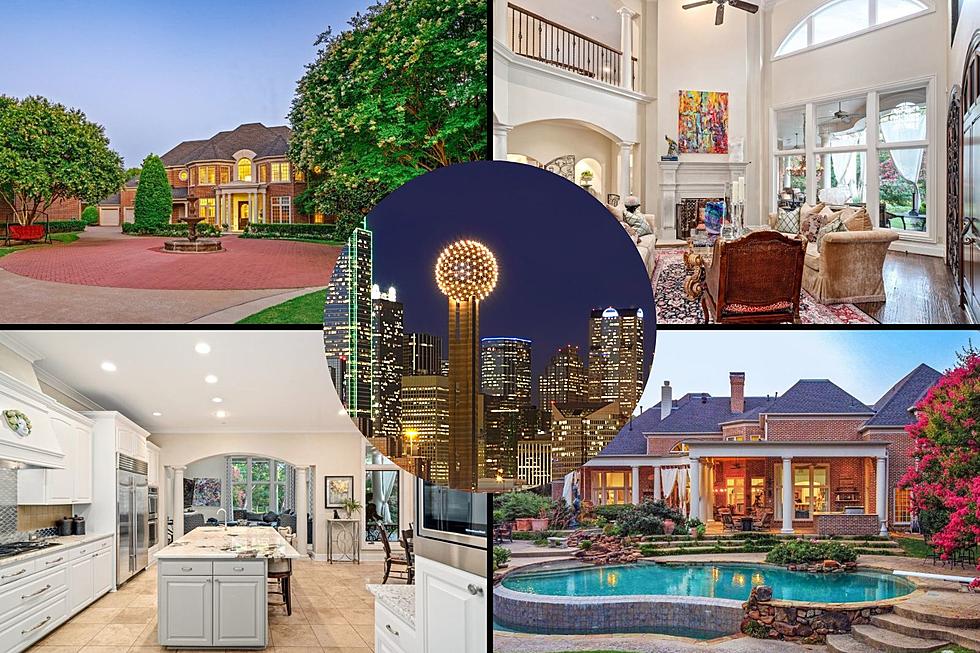 For Sale: Awesome Mansion on Just Under 5 Acres in Dallas, TX
Aaron Shockey via realtor.com
It seems like we are reminded all the time that life is getting more and more expensive. But you have to expect to pay a hefty price tag if you're looking to purchase some real estate around the Metroplex. The Dallas and Fort Worth area continues to grow which means home prices are continuing to rise. But I found one of the most expensive homes on the market in Dallas, Texas and even if you can't afford it you're going to want to see the pictures inside of this mansion. 
This home truly is one of a kind for the simple fact that you're not going to find many homes in the Dallas area that come with over 4 acres of land. This mansion is in the heart of Dallas, the property backs up to Rock Creek and the Northwood Country Club. This home already comes with so much, but you still have plenty of space if you have specific ideas on how you want to create your own paradise. 
Details About the Mansion in Dallas
The address is 6718 Spring Valley Rd, Dallas, TX 75254. The home comes with four bedrooms, five full bathrooms, and two ½ bathrooms, it's a total of 6,964 square feet on 4.2567 acres of land. The home comes with a 5 car garage and was built in 1999. The current list price is $4,900,000. 
Even If You're Not Buying, You'll Love the Pictures
My bank would laugh at me trying to get a loan for this $4.9 million dollar home, but I can still enjoy looking at photos of this mansion. You have to see all that this property has to offer.  
Dallas, Texas Mansion on Over 4 Acres Currently For Sale
This amazing property located in the heart of Texas is beautiful but will cost you $4.9 million dollars.
5 Most Expensive Steaks Served in Dallas, Texas
If you're looking for a delicious and juicy steak and don't care about the price tag, here is a list of the most expensive steaks in Dallas.