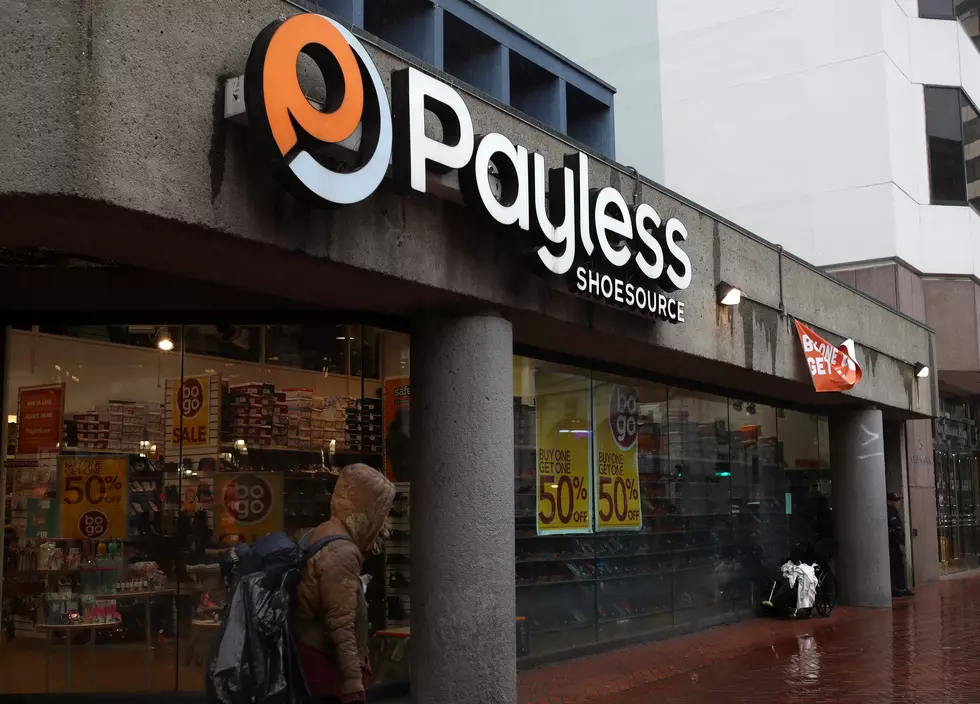 Grand Closing — Payless ShoeSource Having Liquidation Sale
Getty Images
All good things much come to an end and a well known shoe store is closing their doors.
According to USA Today, Payless ShoeSource confirmed Friday (February 15th) they will close its 2,100 stores in the U.S. and Puerto Rico and started their liquidation sale on Sunday (February 17th).
The company said in a statement,
We expect all stores to remain open until at least the end of March and the majority will remain open until May.  This process does not affect the company's franchise operations or its Latin American stores, which remain open for business as usual.
The retailer has also discounted their online sales, but their website it reverting shoppers to find a nearby store.  Liquidators were also hired that specialize in winding down operations, and some care in the extra merchandise from other sources to supplement sales.
While you're shopping look for the items with tags that are different from the retailer's usual tag to avoid buying extra items.
Also:  Come to an understanding that you won't be able to return a product from a liquidation sale, and if you have gift cards USE THEM!