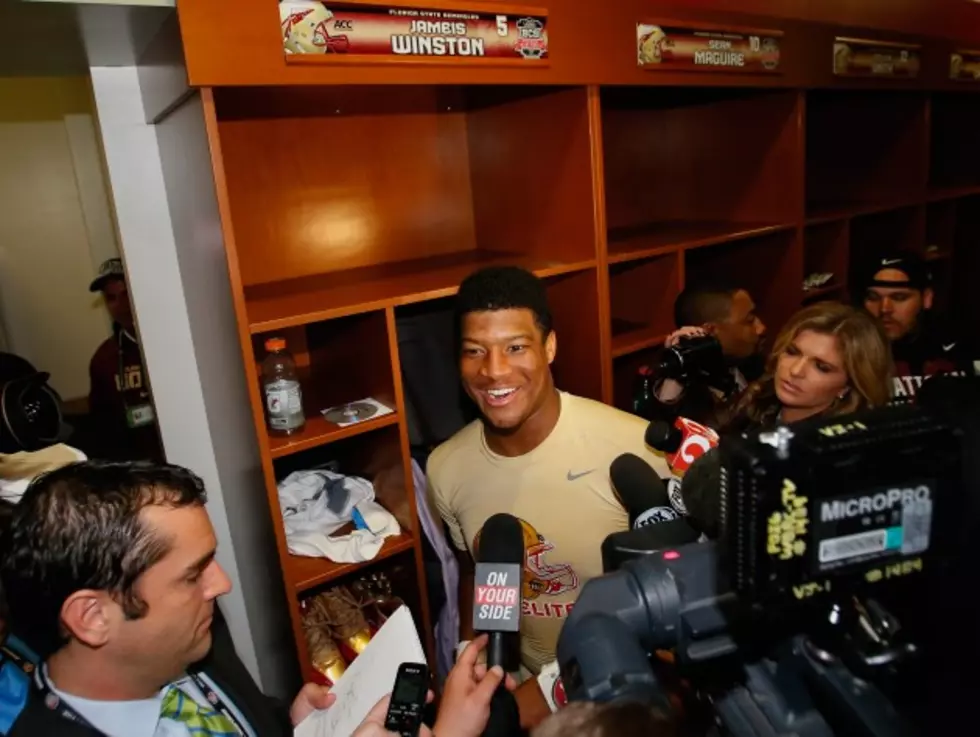 Jameis Winston Cited for Shoplifting
Getty Images
Heisman Trophy winner and Florida State baseball player Jameis Winston was issued a citation by local Tallahassee, Fla., police for shoplifting.
Winston was said to walk out of a local supermarket with crawfish and crab legs without paying.
The fine issued was $30 and 20 hours of community service.
As a result, Seminoles baseball coach Mike Miller suspended Winston (one of his relief pitchers) from the team, but he could be reinstated before the ACC tournament which is two weeks away.