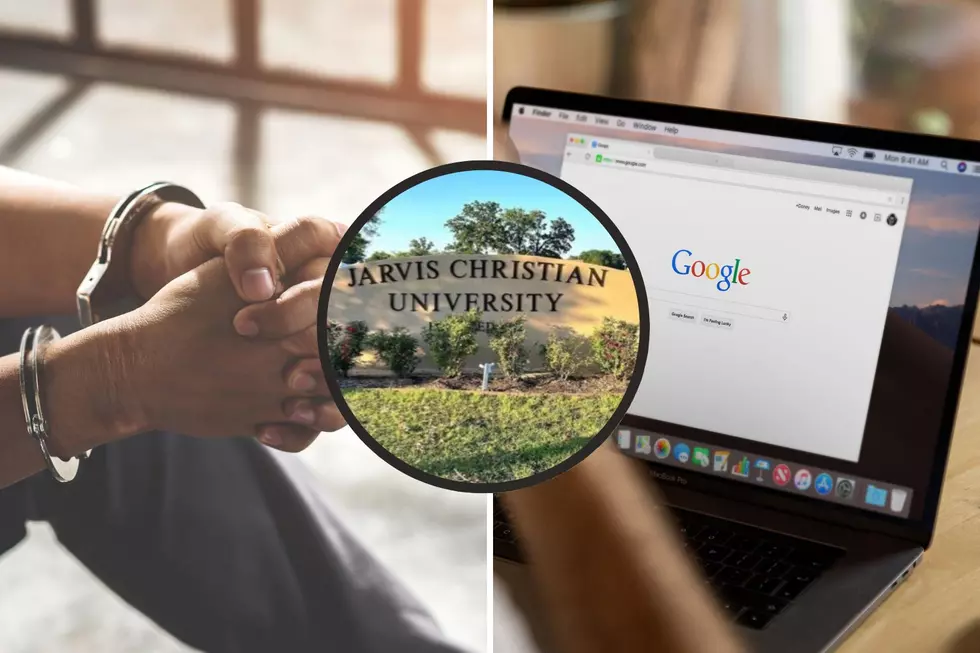 Jarvis University & Texas Organizations Work With Google To Help The Incarcerated
Canva
More than 600,000 Americans leave incarceration each year and face higher jobless rates than the U.S. average. The lack of technology in prison creates further barriers to employment, as digital skills are increasingly essential in the current job market.
Its easy to forget that when people commit crime and spend time in jail, its VERY HARD for them to go back out into the real world and get work because of their past. Its a terrible catch-22 for those that have been locked up because the point of "jail" is to pay your debt to society then come out reformed but in a lot of cases, those folks revert back to criminal activity to survive because the "work force" doesn't want them.
That's Why East Texas' Jarvis Christian University & Google Have Teamed Up To Offer Help.
Grow with Google was started in 2017 to help Americans grow their skills, careers and businesses. It provides training, tools and expertise to help small business owners, veterans and military families, jobseekers and students, educators, startups and developers. Since Grow with Google's inception, it has helped more than nine million Americans develop new skills. Grow with Google has a network of more than 8,500 partner organizations like libraries, schools, small business development centers, chambers of commerce and nonprofits to help people coast-to-coast.
Jarvis Christian University is one of seven organizations in Texas funded by Google to help people impacted by incarceration to gain digital skills to advance their economic opportunities.
The seven organizations include Jarvis Christian University; Texas Incarcerated Families Association (TIFA); Texas Offenders Reentry Initiative (TORI); Digital Workforce Academy; ITExperience, Inc.; 1st Million; and Prairie View A&M University Cooperative, Extension Program.
In June, Google shared that it is investing $4 million toward a new fund that aims to expand its justice reform work. Over 500 nonprofit organizations across the country applied to receive support from the fund, and these seven organizations in Texas were selected by Google based on their history of helping people who have been impacted by incarceration to receive training, career resources, and job placement support.
These seven Texas organizations will use the new funding to integrate Google's digital skills curriculum into existing programming, with the goal of helping people impacted by incarceration learn skills for today's jobs.
The program's training includes five learning paths that Google developed in collaboration with nonprofit partners: (1) Getting Started with the Basics, (2) Job Search, (3) Job Readiness, (4) Online Safety, and (5) "Next Step" Job Readiness Skills.
Lessons vary from fundamental digital skills such as how to apply for jobs online and create a resumé, to more advanced topics including entrepreneurship and business budgeting. Partners will integrate this curriculum into their existing programs to help people develop skills that will help them get a job or start a business.
For more information about Jarvis' involvement in the Grow With Google program, contact Jarvis' Adult and Continuing Education Program Dean Dr. Dorothy Langley by email at dlangley@jarvis.edu or Jarvis Criminal Justice Chair Dr. Melody Threadcraft mthreadcraft@jarvis.edu.
Photos From The Tyler Metro Chamber's 2022 Community Image Awards
The Wealthiest People In Texas (2022)
These Are The Wealthiest People In Texas in 2022 according to Forbes.
Disgraced Texas Lawyer's Coliseum Style Home For Sale