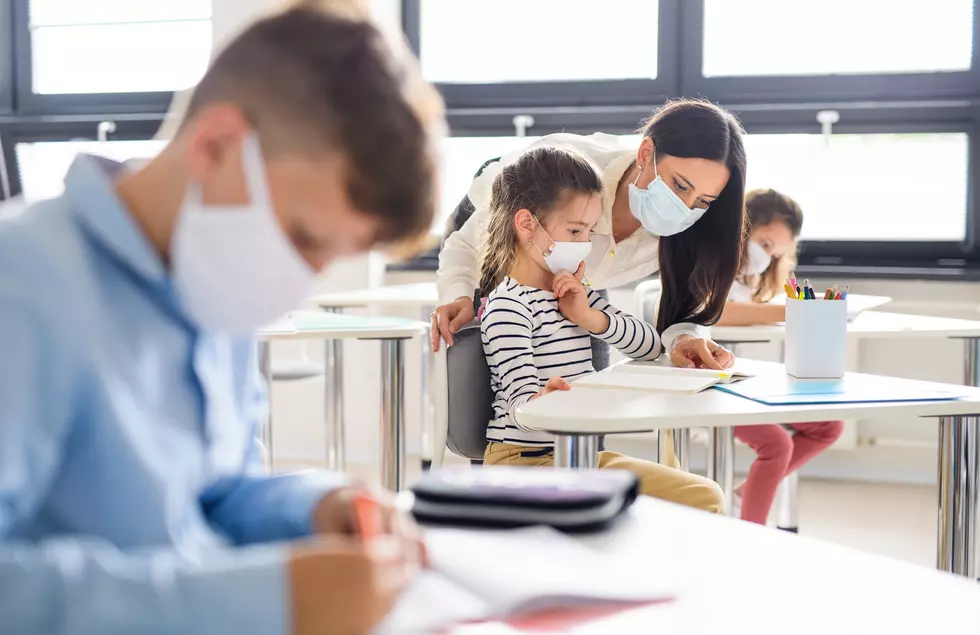 Know The Difference Between COVID-19 and Allergies In The Classroom
Halfpoint
Now that school is back in session the main focus is to ensure not only the kids get a good education, but to protect them from germs especially since we are dealing with the Coronavirus.
Enter your number to get our free mobile app
I suffer from allergies and trust me it is no fun while having a sneezing attack and your co-workers go from "God bless you" to "Okay now" because the sneezing is uncontrollable and could possibly think I have symptoms for COVID-19.
As the school year gets underway the CDC has put together some guidelines to learn the difference between COVID-19 and allergies according to Fox News.
Teachers can you tell the difference between symptoms from COVID-19 and allergies from your students?
Doctor Fred Davis explains more on determining the difference between having symptoms for allergies and COVID-19,
Both can lead to a runny nose, cough, and congestion. The big differentiation is usually fever, those with symptoms from allergies tend to not have a fever, whereas those with a viral infection like COVID will tend to have a fever greater than 104 degrees.
Parents if you are unsure and possibly think you or your child could be infected by COVID-19 you should get tested, notify the school and follow CDC social distancing guidelines.
If issues persist you should consult your family doctor.
READ MORE: 50 resources to help you educate your kids at home