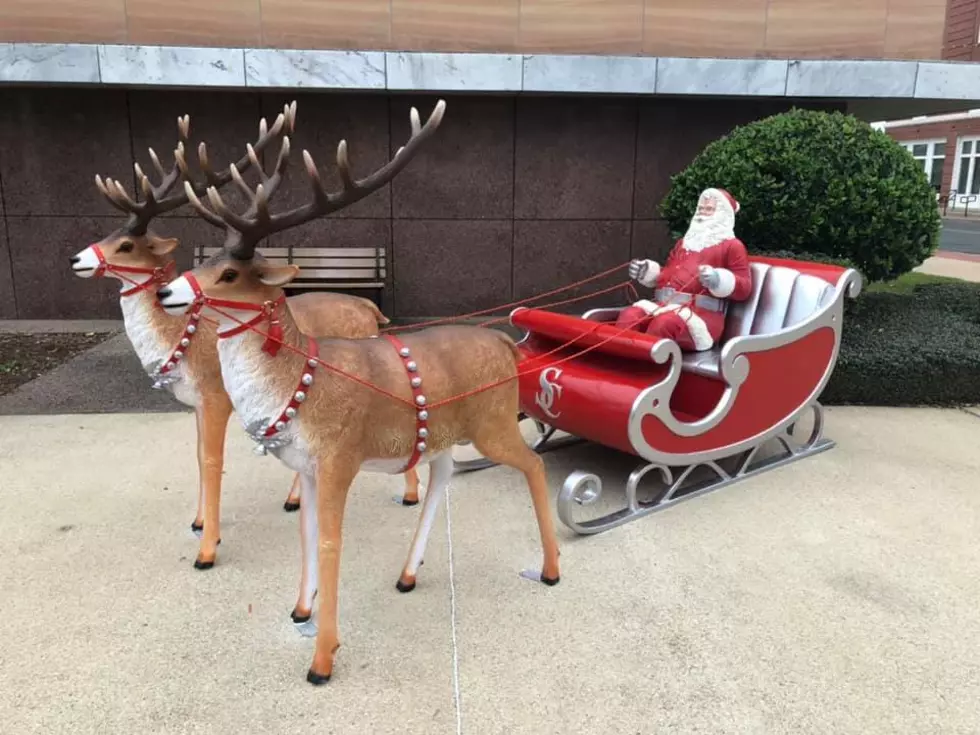 Lufkin's Christmas in The Pines Shines
Christmas In The Pines
Things are being set in motion to start the holiday season in Lufkin. Christmas in The Pines is coming back this year on Saturday December 5th, from 2-8pm in downtown Lufkin. There are vendors and lots of events centered around the one thing that we are all looking forward to. The Lighting of Rudolph the Red Nose Pumping unit. The City of Lufkin reverse Christmas Parade is December 7th so it will be lit in time for that event.
Entertainment on the stage starts at  2pm with the ADAC Reindeer Zumba. Then at 2:45pm Lufkin Parks and Recreation takes over from 2:45p to 3:15pm. Susan's Studio of Dance is from 3:30-4pm. There is a break for other festivities then the Pineywoods Jamboree takes the stage from 6:30 - 8pm.
The Second Annual Fire Truck Pull Competition starts at 4:30, get your teams ready..
Enter your number to get our free mobile app
Starting at 5pm things shift over to the festivities involved with the lighting Rudolph. This is very special, since it's the first time it will be all lit up. Milk and Cookies with Santa is from 5pm - 6pm. Then the main event, the lighting of Rudolph the Red Nose Pumping unit at 6pm.
If you go please observe social distancing and wear a mask. Though it''s not required.
Lufkin Parks & Recreation