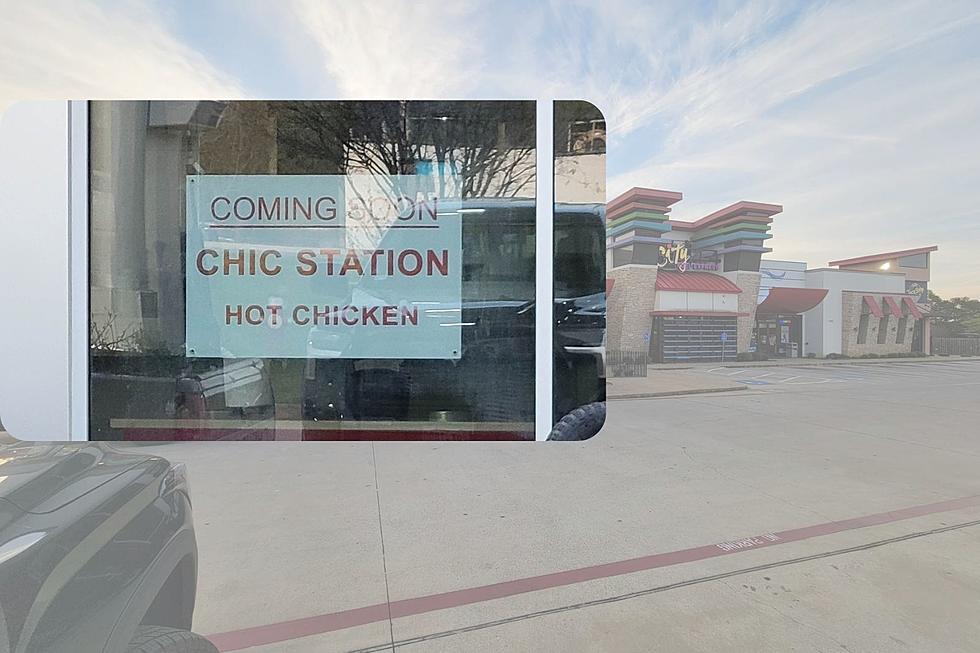 More Chicken on the Way, Chic Station Hot Chicken Opening in Tyler, Texas
Billy Jenkins, Canva
Talking about food is a favorite past time here in East Texas, we all love to eat and there are so many amazing restaurants to choose from, it's fantastic. But recently I saw a sign pop up in a window in Tyler, Texas indicating that a new chicken restaurant was on the way soon. This chicken location will be located at 6500 S Broadway in the same building as the Valero gas station and Taco Shop. According to the sign in the window this new place to get chicken will be called Chic Station Hot Chicken.  
While I'm sure there will be some people that complain about another chicken restaurant coming to Tyler, the reason another one is opening is because people here love eating chicken. There are lots of fast-food chicken restaurants with multiple locations because we love chicken that much, especially when it's paired with a yummy dipping sauce. 
Don't Shy Away from Chicken at a Gas Station
While I understand it's familiar and easy to order chicken from a fast-food drive thru window, don't miss out on fantastic chicken just because it's made at the same location that you get gas. Some of the best chicken in Tyler currently is at a gas station, if you know, you know. 
Eat Chicken and Support Local
No word on when exactly this new chicken restaurant will be open to the public but when there is a new restaurant everyone seems to be talking about it. So, once they open make sure you give them a shot and send us a message through our app and let us know how they are, we want to know! 
Best Chicken Fried Steak Options Near Tyler, Texas
Lots of great options for a delicious chicken fried steak near Tyler, TX. Here are the recommended restaurants to visit.
Best Fried Chicken Around Tyler, Texas
If you're looking for some delicious fried chicken in Tyler, Texas here are some places for you to go.