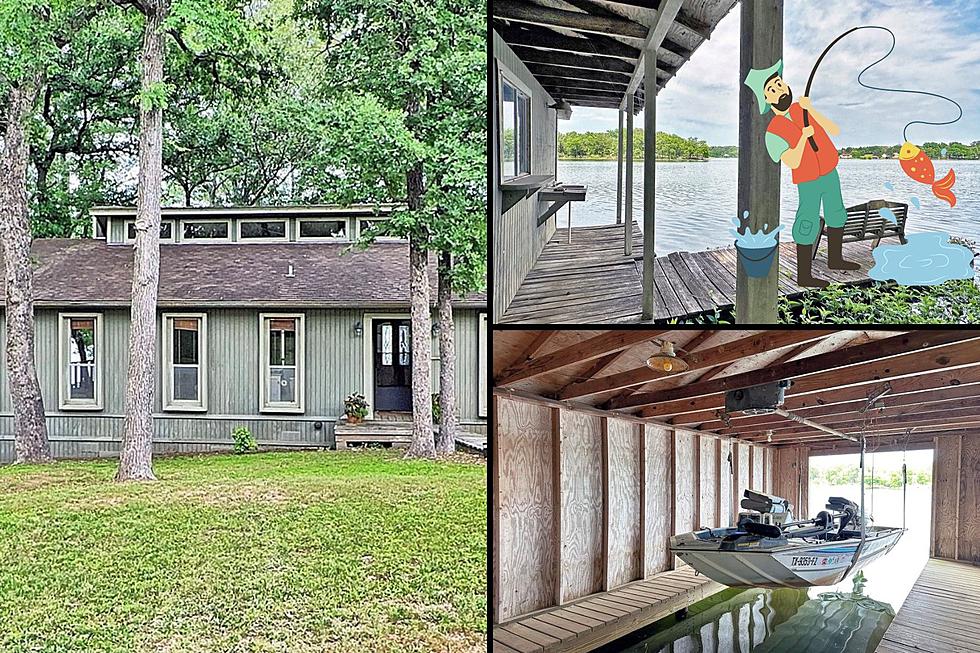 Home in Murchison, Texas Access to 131 Acre Fishing Lake and Gun Range
Jason Echols via realtor.com
Most people that choose to live in the great state of Texas love being here because it's beautiful and there is a lot to do. You can enjoy the outdoors and that includes fishing and shooting guns. There is a home that is currently for sale in Murchison, Texas that is perfect if you enjoy spending time outdoors. While the piece of real estate might not be thousands of acres it gives you everything you could need to have a whole lot of fun. 
The address for this place is 11567 W Lake Drive in Murchison, Texas 75778. It's a single-family home offering 2 bedrooms and 2 bathrooms. It's a total of 1,445 square feet on .92 acres of land. The home has an open concept and vaulted ceilings, it's got an air-conditioned sunroom and offers so many gorgeous views of Echo Lake.  
Let's Talk About Outdoor Amenities
This place has a large dock for entertaining friends and family, it also includes a boat house with power boat life. There is a fishing pier and storage building for all your rods and reels so you're ready to throw a line in the water in just minutes. The home is in a gated community with that 131 acre private fishing lake. The community also offers an airstrip, gun range, horse pasture, barn, trailer storage, boat ramp, walking trails and more. 
The Price is Pretty Affordable
For everything that this property offers the list price of $385,000 isn't bad at all. The home could use some updates but there is nothing that needs to be fixed immediately. You should look at the photos of this really nice property.  
Murchison, Texas Home with Access to Fishing Lake and Gun Range
If you love spending time in the outdoors and are looking for a home in East Texas you need to see this place in Murchison, Texas.
India the Tiger at Cleveland Amory Black Beauty Ranch in Murchison