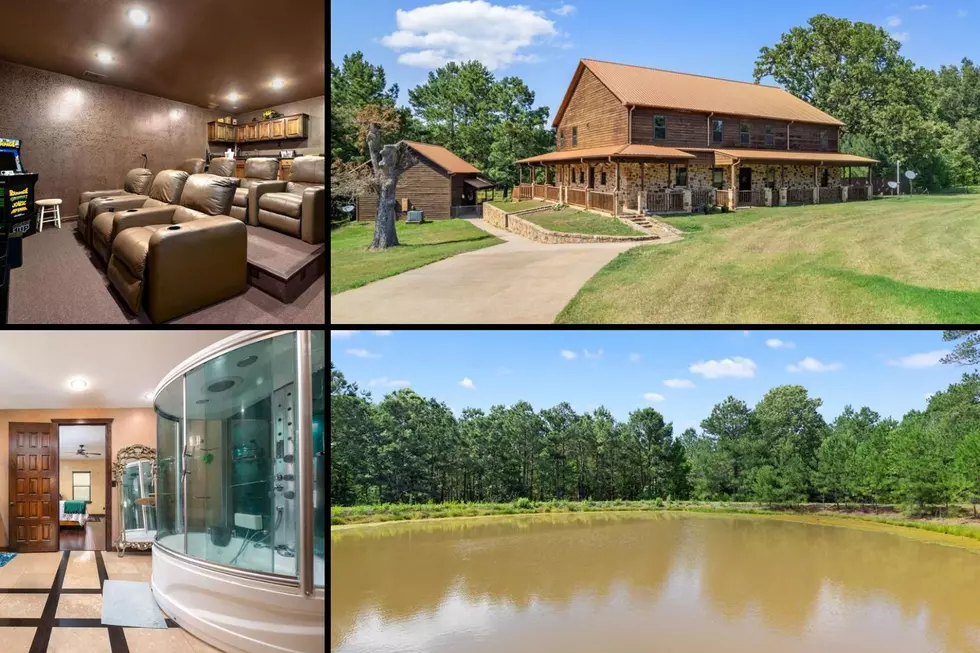 Outdoorsman's Dream is Also the Most Expensive Home For Sale in Troup, Texas
Jim McCain via realtor.com
If you were to look at the most expensive properties currently for sale in Troup, Texas there are only two places with a list price over one million dollars. One is just a giant plot of land ready for a developer to create something, another is this beautiful home that is set up perfectly for someone who loves to spend time outdoors.  
The most expensive property in Troup, Texas that is currently for sale is at 1820 FM 2750 East in Troup, TX 75789. The main home comes with 5 bedrooms, 4 ½ bathrooms, is a total of 5,628 square feet and sits on 31.28 acres of land. There is so much to discuss when it comes to this incredible property in East Texas but the first thing that stuck out to me was the beautiful wraparound porch which would be perfect to start your day with a cup of coffee. 
There Are Additional Homes on the Property in Troup, Texas
While the main home is fantastic there are two guest homes that are also on the property with each of them offering 2 bedrooms and 2 bathrooms, a full kitchen and living room. Each of the guest houses are 1,125 square feet, which could be perfect whenever you have friends or family visiting. 
Hunting and Fishing on the Property in Troup, TX
Throughout the property you will find AV trails, plenty of space for great deer and hog hunting, plus a pond full of catfish. This home really offers it all, just check out the pictures for yourself. 
Terrific Home For Sale in Troup, Texas
This property is great for hunting, fishing, and a perfect place to relax.
Dear Overworked But Still Smiling Sonic Carhop on Troup in Tyler, TX
Thank you. From all of us.
See the Must-Drive Roads in Every State