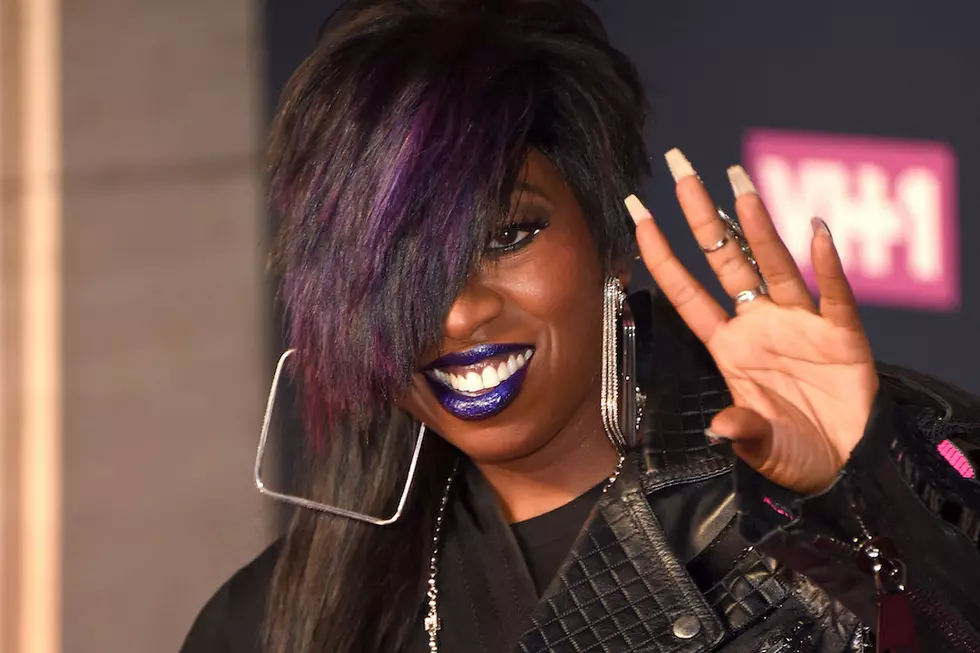 Petition Launched to Have Portsmouth, Va. Confederate Monument Be Replace With Statue of Missy Elliott
Michael Loccisano, Getty Images
The issue of removing Confederate monuments across the country has become a hot-button topic in the wake of the rally and violence that occurred in Charlottesville, Va., last weekend. Major cities like Baltimore have already removed Confederate statues in their parks, much to the chagrin of white nationalists and President Donald Trump.
Recently, a petition was launched to have the Confederate monument in Old Towne Portsmouth, Va., be replaced with a statue of rap icon Missy Elliott who is also a hometown native. Nathan Coflin created the petition to honor the Grammy-winning rapper who "encapsulates the culture and spirit of the city."
"Getting this statue put up will be a lot of work and you may ask yourself is it worth it? I say yes and ask you to join me in letting us work it," he writes in his letter. "Together we can put white supremacy down, flip it and reverse it."
If the petition reaches its goal of 2,500 signatures, it will be presented to Mayor John L. Rowe, Vice Mayor Paige Cherry, and the Portsmouth City Council for review. So far, the petition has over 1,900 digital signatures.
We don't know if the Portsmouth City Council will take this petition seriously, but it's a supa dupa fly idea. Missy Elliott has been repping Portsmouth, Va. to the fullest throughout her career.
To check out the petition head over to Change.org.
Worst To Best: Every Missy Elliott Album Ranked