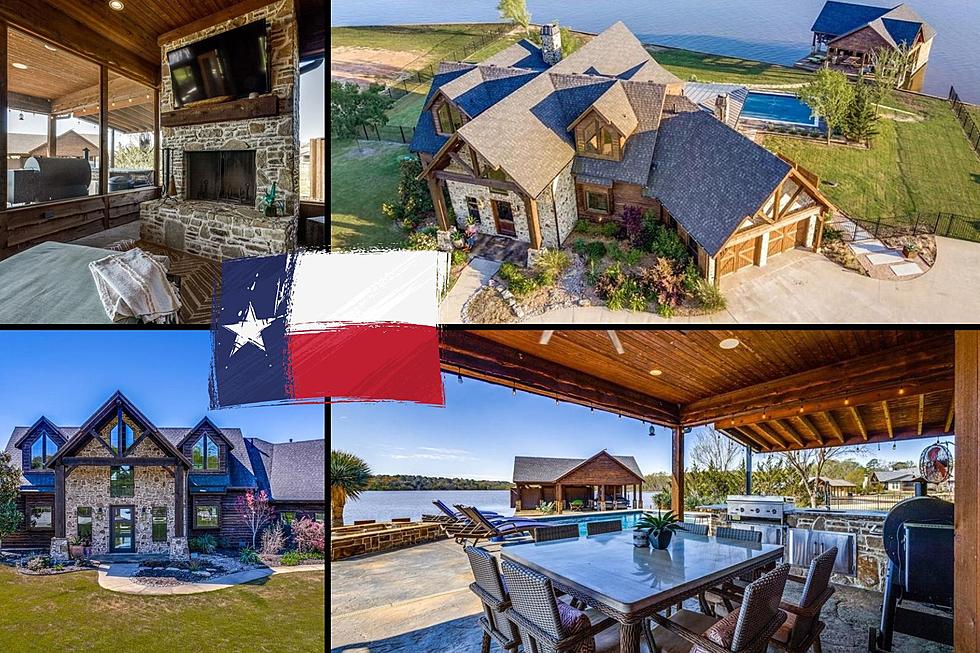 Picture Perfect Property on the Lake in Stunning Winnsboro, Texas
Donna Mcdonald via Coldwellbankerhomes.com, Canva
This is the type of home that people dream about, a gorgeous custom designed home on a lake. As you look through the photos below you're going to fall in love with this property on Lake Cypress Springs that comes with all the bells and whistles located in gorgeous Winnsboro, Texas. This place is set up for inviting friends or family members over, after finding out more about this property, you're going to want to move to Winnsboro. 
The amazing home and property are located at 488 Pleasantview Road in Winnsboro, TX 75494. The home has 3 bedrooms, 3 full bathrooms, one half-bathroom, sitting on just shy of one acre of land. Which is actually very nice because then you don't have to spend all your free time on landscaping, you can enjoy your time relaxing on the lake.  
Loft Area Is Amazing for Entertaining Guests
If you like to invite friends or family to visit you will love the loft area as it can sleep up to 10 or more. There are 2 bedrooms with private baths overlooking the beautiful lake. Downstairs in this beautiful home will give you gorgeous views of the lake from every room. 
Boat House Details
The boat house is just waiting to be used. There is surround sound and mosquito mist that extends to the boat house. Plus, the 200' retaining wall was raised and replaced in February of 2023. The list price for this home is currently $1,950,000. Check out the pictures of this beautiful property:  
Amazing Lake Front Home in Winnsboro, Texas
If you're looking to buy real estate and want a beautiful home on the lake you should see this property in Winnsboro, Texas
Be Careful, Y'all, These are the 7 Most Dangerous Lakes in Texas
According to AZ Animals
there are a few lakes you should probably take off your list to visit, or at the very least be visited with extreme caution. State records reveal that more than 300 people drown in Texas each year.