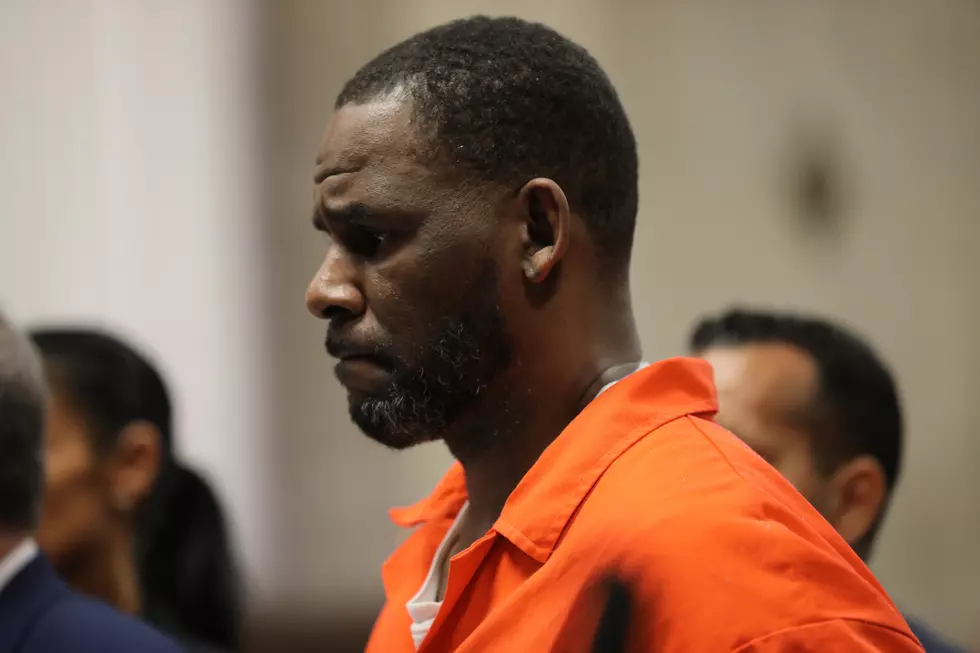 R. Kelly And Bill Cosby Asking For Jail Release Amid Fears Of COVID-19
Antonio Perez - Pool via Getty Image
Enter your number to get our free mobile app
Talk about throwing a Hail Mary!
According to Billboard, Kelly's attorney Steven Greenberg filed legal documents last week in Chicago making the request for the singer to be released from jail to prevent catching the coronavirus while awaiting trial.
Greenberg claims the 53-year-old singer could be vulnerable to catching the coronavirus due to his age and since he recently had hernia surgery.  He also noted that other inmates are experiencing flu like symptoms and has been quarantined.
Kelly requested he reside with his girlfriend Joycelyn Savage at the Roosevelt Collection Lofts in the South Loop of Chicago.
In order for this to happen both Judges from his case in Brooklyn and Chicago must approve.
R. Kelly isn't the only individual requesting to be released from jail as Bill Cosby's lawyers also filed a motion for his release from prison and place him under house arrest per Page Six.
Cosby's spokesman Andrew Wyatt released a statement:
We believe it is only a matter of time before Mr. Cosby's prison likely falls victim to the virus, such a confined space is the perfect place for a virus to spread rapidly, it is hazardous to the prison staff and vulnerable inmates. Bill Cosby is no detriment or danger to the community. He can't go anywhere, he is elderly, he is blind. He can stay under house arrest with an ankle bracelet, as he did before, with his wife taking care of him. Let him do his time at home.
Do you think R. Kelly and Bill Cosby will be released from prison?