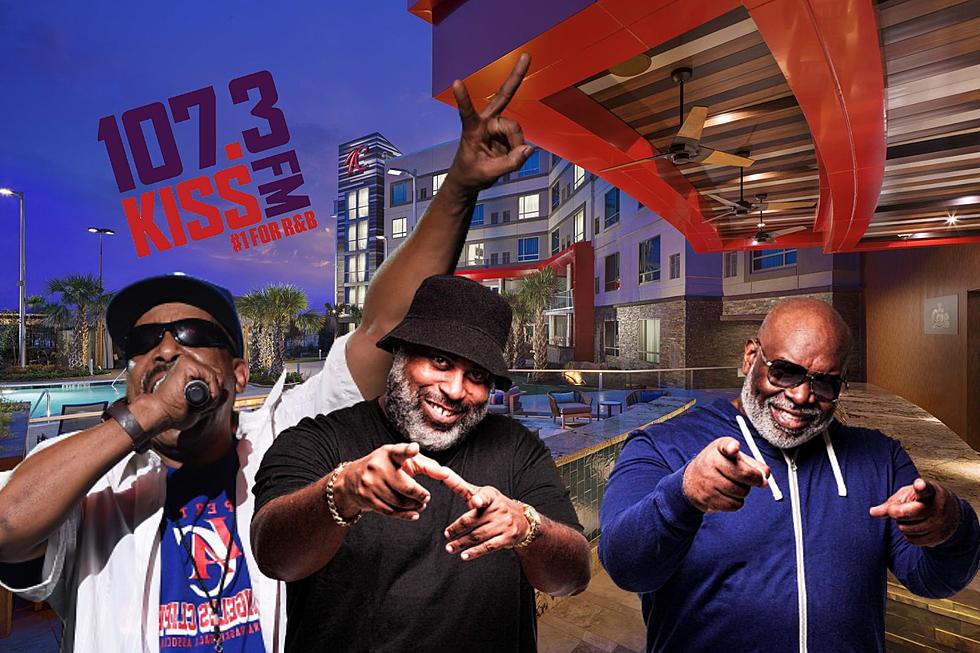 Rap Legends Tone Loc & Tag Team Coming To Choctaw Casino Grant
Canva
Celebrating 50 years of Hip Hop Music, The Kiss Classic Hip Hop Concert Series At The Choctaw Casino Grant Continues!
We know we're East Texas' #1 for R&B but we LOVE hip hop too and we're joining in on the celebration of all things hip hop this year with the help of the Choctaw Casino in Grant Oklahoma!
So far, Ice Cube, Nelly, Ja Rule and Bone Thugs N Harmony have rocked the stage now we're bringing you 2 more certified legends in hip hop!
OG Rapper And Actor Tone Loc Is Bringing The "Wild Thing"!
Despite only releasing 2 albums, Tone Loc's classic hits "Wild Thing" and "Funky Cold Medina" remain hip hop classics to this very day! Outside of music, Loc's raspy and distinctive voice can be heard in dozens of movies and TV shows!
WHOOMP THERE IT US, TAG TEAM BACK AGAIN!
In 1993, the Atlanta Rap Team of DC Glenn aka DC The Brain Supreme, and Steve Rolln made rap history with the release of their classic hit single Whoomp There it is! The song was much bigger and more enduring than either man ever imagined it would be. You remember recently that it was featured in a Geico Ad...
Catch Both Of These Legendary Acts Live In Concert Friday June 30th.
Make sure you're in the building at The Choctaw Casino Grant Stage 271 on Friday June 30th for this legendary night of hip hop! Tickets are on sale now at Ticketmaster!
Keep it locked to the only station in the ETX that can get you in the building and keep it locked for details on who's coming up next as we celebrate 50 years of Hip Hop on Kiss-FM!
Hip Hop Icon Nelly Delivers All Of Hits In Tyler, TX At Rose City Music Festival
The musical icon performed all of hits to over 7,000 excited fans in the square in downtown Tyler.
Big Stars Bringing Tours To Texas In 2023
Check Out This List Of Stars That Will Be Performing In Texas in 2023.
Here's Your Exciting Red Dirt BBQ & Music Festival Photo Gallery (Tyler, TX)
This year's our 9th festival on The Brick Streets and this story has lots of pictures from the show. If you see one, or some, that you like feel free to save, screenshot, or download and use for yourself, absolutely free of charge.