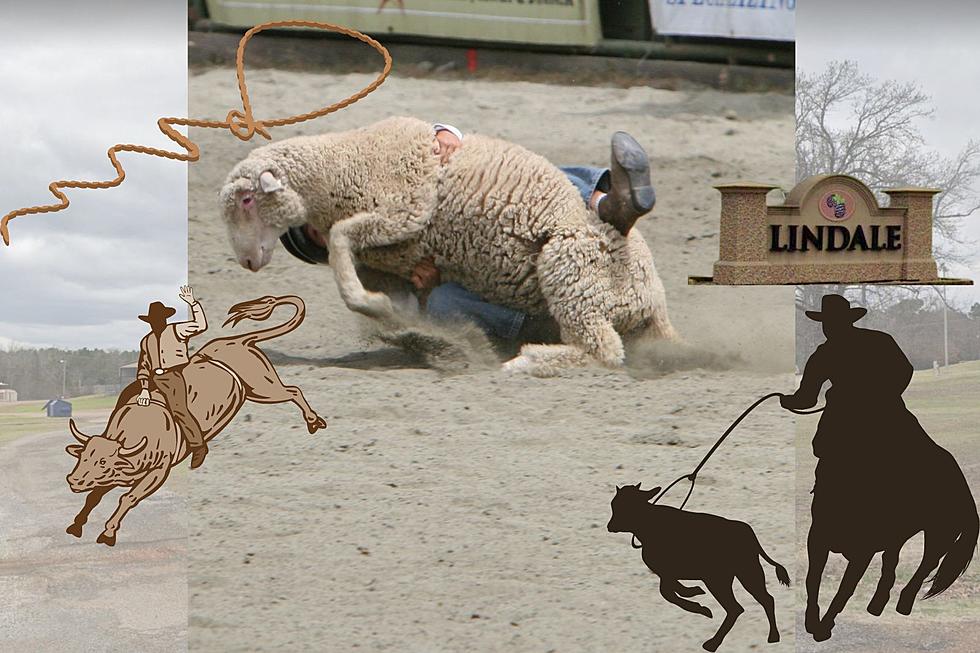 So Much Fun! Kids Mutton Bustin' This Weekend in Lindale, Texas
Canva
So often we hear from parents in East Texas that there aren't enough family activities in our area. But this weekend there will be lots of fun to be had in Lindale, Texas as the good people at the Lindale Area Chamber of Commerce are once again bringing some rodeo fun. This Thursday, Friday and Saturday (May 18th-20th) is the Lindale Championship Rodeo! 
Last year I was in attendance, and it was a whole lot of fun. It takes place at Cross Brand Area/ Cross Brand Cowboy Church (11915 Fm 2015, Tyler, TX 75708) and each night the gates will open up at 6:00p.m.  
Mutton Bustin' Details
If you have a kid that wants to try some Mutton Bustin' they need to get signed up between 6:00pm and 6:15pm each night by the chutes. It's limited to 25 kids per night, so please show up early. All kids must be 6 years of age or younger, weight 60 lbs or less, and must be wearing boots and jeans to do some Mutton Bustin'. It's FREE for kids but parents also must fill out a waiver for each kid who wants to participate. 
Different Themes Each Night
To make the Lindale Championship Rodeo even more fun they will be having themes for each night of the rodeo, dressing up is not a requirement but is encouraged. On Thursday night (May 18th) it's Pink night, you're encouraged to wear pink to support those affected by cancer. Friday night (May 19th) will be Blue out night, you're encouraged to wear blue to support law enforcement, service men and women and first responders. Saturday (May 20th) is Rhinestone cowboy night, you're supposed to wear your best cowboy and cowgirl attire to celebrate western heritage. 
We hope to see you at the Lindale Championship Rodeo this weekend! 
10 of the Best Rodeo's to Visit Each Year in Texas
If you want to go to a real rodeo here are 10 of the best you can visit within the state of Texas! (Photos used below are not from the specific events)
Miranda Lambert Kicks Off Velvet Rodeo Vegas Residency
Miranda Lambert launched her Velvet Rodeo: The Las Vegas Residency stay at Planet Hollywood's Zappos Theater on Friday, Sept. 23, 2022. It was a night of highs, lows, fireballs and singalongs.