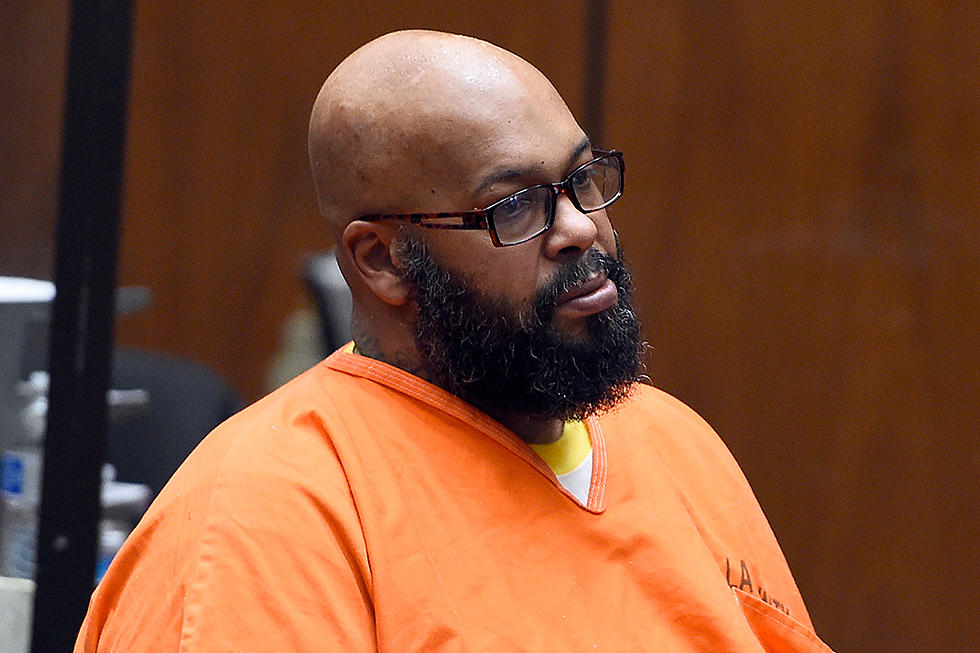 Suge Knight Sentenced To 28 Years In State Prison
Robyn Beck-Pool, Getty Images
Hip Hop mogul Marion 'Suge' Knight was sentenced to 28 years in state prison on Thursday afternoon (October 4th) for the 2015 hit-and-run that left businessman Terry Carter dead and another man injured.
According to the Huffington Post, the co-founder of Death Row Records plead no contest to voluntary manslaughter in Carter's death last month.
The family of Carter was present for the sentencing and Carter's daughter addressed the court:
He murdered my dad in cold blood and is a menace to society.  We've been here 93 times. 94 Court dates we've had to endure. I've always wanted justice for my dad, but now we finally got it.
According to California's three strikes rule Knight's sentencing was more strict than normal.  Per the Jasmine Brand, voluntary manslaughter would usually bring a sentence of 11 years in prison, but because of Knight being convicted a third time, along with prior felonies, it was doubled.
The judge also added on five more years because Carter's death was deemed a serious and violent felony.