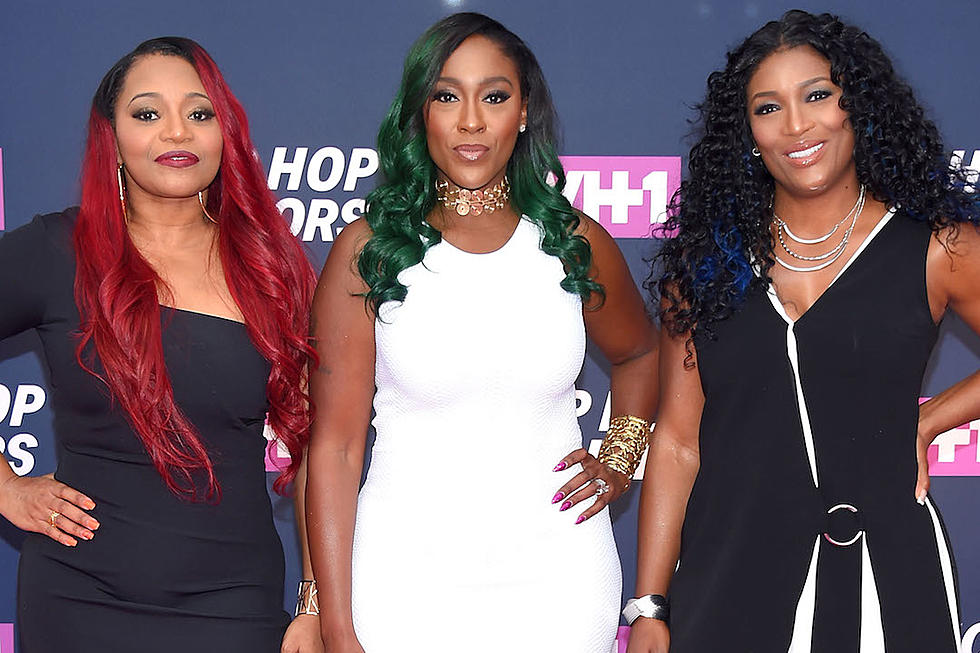 SWV Biopic Is in the Works, Says Coko: 'There's So Much That People Don't Know'
Michael Loccisano, Getty Images
We have seen some of our favorite '90s R&B artists get the biopic treatment. From Aaliyah to TLC to Toni Braxton and, most recently, New Edition. Now comes word that hitmaking trio SWV is getting a biopic made for television.
The group, which consists of Cheryl "Coko" Gamble, Tamara "Taj" Johnson and Leanne "Lelee" Lyons, broke the news in an interview with HipHopDX (via Okayplayer).
"We're actually in talks [for] a SWV biopic, so stay tuned," said Coko. "There's so much that people don't know."
"Everyone's interested," LeLee added.
SWV was one of the best-selling girl groups of the '90s, having sold over 25 million albums. The trio garnered several R&B hits including "Weak," "Right Here/Human Nature," "You're the One" and "I'm So into You." The group disbanded in 1998 to pursue solo projects, and reunited in 2005. The group recently reunited for a new reality show on WeTv. They are currently celebrating their 25th anniversary in the music business.
There has been no official announcement of which television network will bring the SWV biopic to fruition. The news comes on the heels of rumors that fellow 90s girl group Xscape will be landing their own reality show.
Are you interested in watching a SWV biopic? Tell us in the comments below.