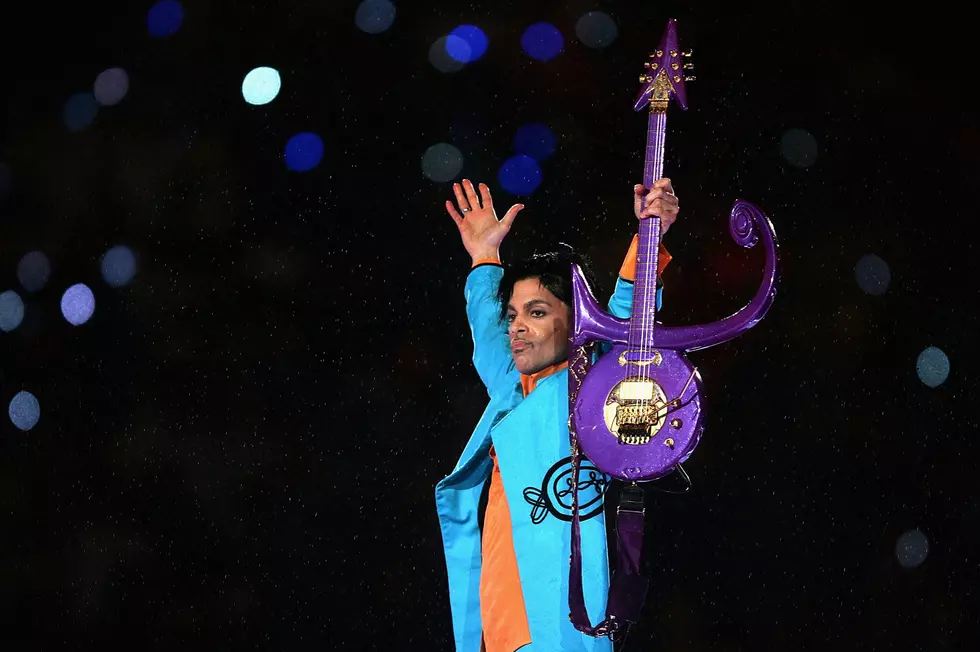 Texas Lawmaker Files Resolution Commemorating Prince's Super Bowl Performance
Jonathan Daniel, Getty Images
The Super Bowl has come to an end, and while reviews of Lady Gaga's halftime performance are still mixed at best, one legendary performers halftime performance is still being remembered a decade after it happened and one Texas lawmaker wants to make sure that even we all remember it.
According "The Current" Texas House Representative Jarvis Johnson of Houston, site of this year's Super Bowl,  introduced a resolution in the Texas House commemorating the 10th anniversary of Prince's halftime Super Bowl performance. which took place in 2007. The now legendary performance is widely regarded as "the best ever" with Prince singing his signature song "Purple Rain" in the rain.
The House has yet to take a vote on the resolution but you can take a look at the actual resolution below. What do you think? Does Prince's performance still stand as the best of all time?