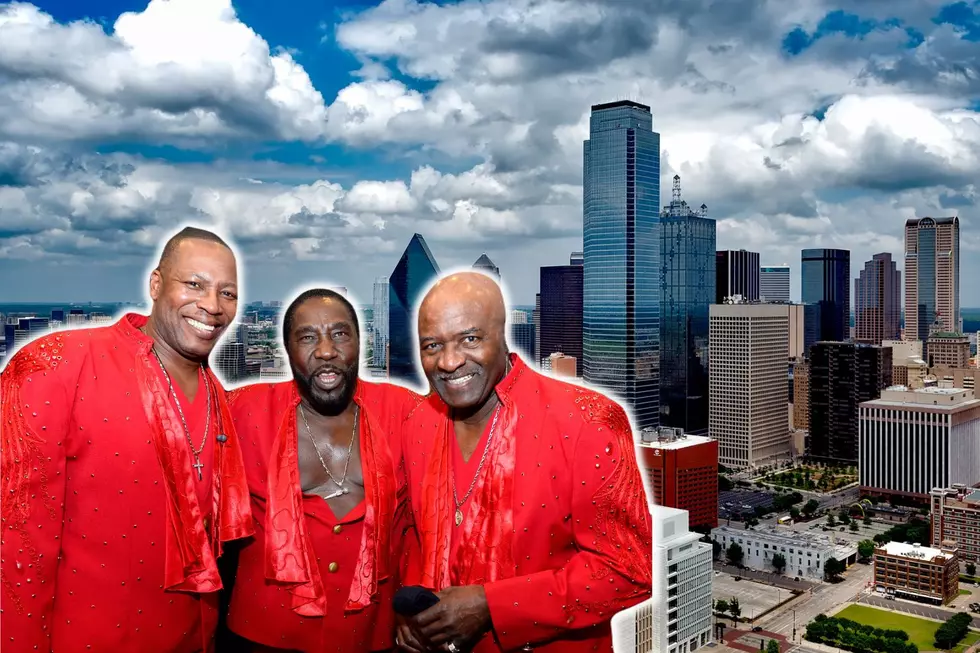 The O'Jays Will Be Making One Last Stop On The Love Train In Dallas
Canva/Getty Images
After more than 60 years electrifying people all over the world, the mighty, legendary, R&B/Soul kings The O'Jays are set to embark on their final tour! Featuring original members Eddie Levert Sr and Walter Williams Sr, who have been singing together since they were kids!
The O'Jays are touring history!
The O'Jays are a connection to an era and a sound that formed the soundtrack for the lives of several generations. In 1972, Gamble & Huff, a team of producers and songwriters with whom the O'Jays had been working for several years, signed the group to their Philadelphia International label.
Throughout their career The O'Jays have achieved 10 Gold albums, 9 Platinum albums and 10 #1 hits.
With this magic formula, often called The Sound of Philadelphia, The O'Jays scored their first number 1 and million-selling song, "Backstabbers:, followed by more chart-topping pop and R&B singles including "Love Train," "Put Your Hands Together," "For The Love of Money," "I Love Music," "Darlin' Darlin' Baby (Sweet, Tender, Love)," "Livin' For The Weekend" and "Use Ta Be My Girl."
The O'Jays were inducted into the Rock & Roll Hall of Fame in 2005.
This success propelled The O'Jays to be the first black vocal group to perform in arenas throughout America during the 70s and 80s. They were also inducted into the Vocal Group Hall of Fame in 2005 and honored with BET's Lifetime Achievement Award in 2009. In 2013, they were inducted into The Official R&B Music Hall of Fame. Eddie Levert Sr, Walter Williams Sr, and Eric Nolan Grant, who joined the group in 1995, continue to thrill fans today.
The O'Jays will visit Dallas, TX, for the Last Stop On The Love Train: The Final Tour at Music Hall at Fair Park on September 4.
The O'Jays will play all of their hits, including "Love Train," "Back Stabbers," "For The Love Of Money," "I Love Music," "Use Ta Be My Girl," "Darlin' Darlin' Baby" and more. They will be joined by special guests, The Commodores. Tickets will go on sale on Friday, July 22 at 10 a.m. at livenation.com.
Classic Vehicles For Sale Near Tyler, Texas
Here is a look at some of the most incredible classic vehicles currently for sale near Tyler, Texas.
Beyonce's Mom Tina Knowles $6 Million Dollar Texas Estate
Take a look inside this opulent estate that Beyonce is reportedly paid close to $6 Million bucks for her mom.
Radio Legend Tom Joyner Selling Miami Mansion For $20 Million
The retired "fly jock" is cashing out on his Miami Mansion that just went underwent a $7 million renovation. It includes a boxing ring and beachfront views.