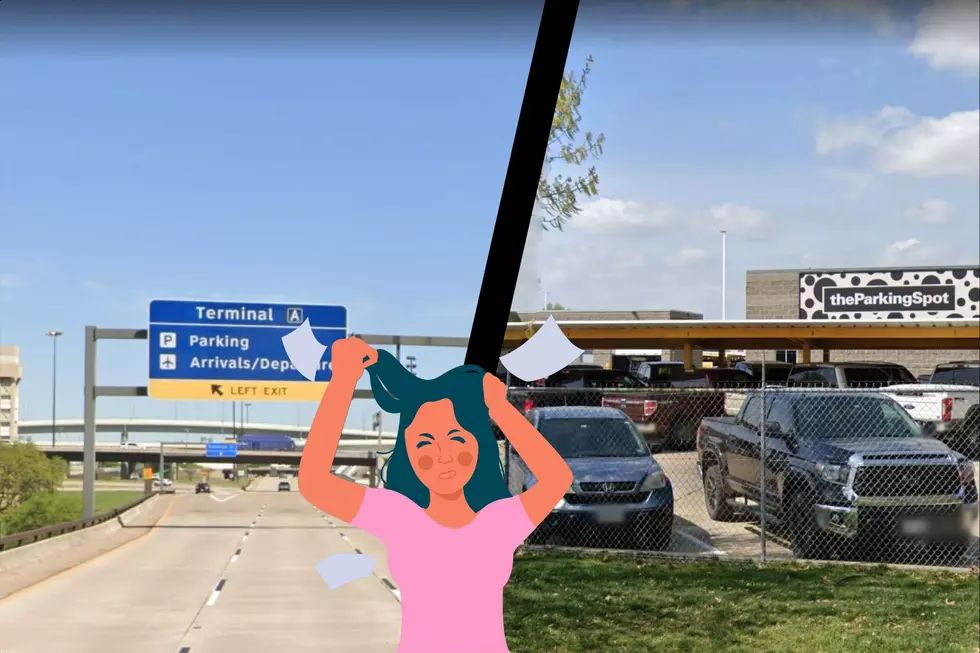 Tyler, TX Residents Discuss Best Parking When Flying Out of DFW
Canva, Google Maps
Traveling is a huge passion, seeing and eating new things is so much fun. But when traveling is a hobby, prices can stack up quickly for all the little things that are easy to overlook. Whenever my wife and I travel we always have to remember the cost of boarding our dogs, but also the cost of parking our vehicle especially when we're traveling out of the metroplex. Recently, there was a Tyler, TX social media group discussing the best parking options at DFW so I wanted to make sure you know the different options. 
To be honest, I have parked at the DFW international airport on many occasions and sometimes I prepay and other times I pay when I am leaving the airport. Travel hack number one, always try to prepay for parking at DFW if that is an option, I can promise you it will save you some money. Although, sometimes the prepaid parking is sold out (especially during busy summer months). So, as soon as you book your trip you should immediately begin looking at parking options. 
You Could Skip DFW and Just Fly Out of the Tyler Airport
Some Tyler, TX locals suggested that flying out of Tyler Pounds Regional Airport would save you money on parking, which is true. But often times the cost of that flight from Tyler to DFW is much more than what you would pay in parking. But flying out of Tyler is always an easier option, might not be cheaper, but it's easier.  
Lots of People Suggest Using The Parking Spot
Most suggestions made online encouraged people to use The Parking Spot. I've never used them before but it's a place for people to park their vehicle that is cheaper than using the DFW airport parking lot. The Parking Spot then shuttles their customers to the airport, with shuttles running at all hours of the day and night.  
Hopefully this gives you a couple parking options to choose from, just remember to have a great trip. 
East Texas' Top 16 Craziest, Busiest, Hardest-to-Park-in Parking Lots
This doesn't mean the business is bad. In fact, usually it's the contrary. I'll park four blocks away from Stanley's and brave being run over by an ambulance on Beckham Avenue for a Mother Clucker, all while wondering to myself "how in the hell did this wild-ass intersection even come into existence?" every week.
Are You Parking Like These Entitled People In Tyler, TX?
It seems like parking has become a challenge for Tyler drivers. I'm pretty sure it's not just Tyler drivers though that can't really park. Ya know, parking isn't really that hard of a thing to accomplish, just stay within the middle of the lines and you'll be good. Here are some examples of high-quality parking we've seen around town.
25 Terrible Lubbock Parking Jobs Caught on Google Street View
These are some of the worst parking jobs in Lubbock, Texas caught on Google Street View.