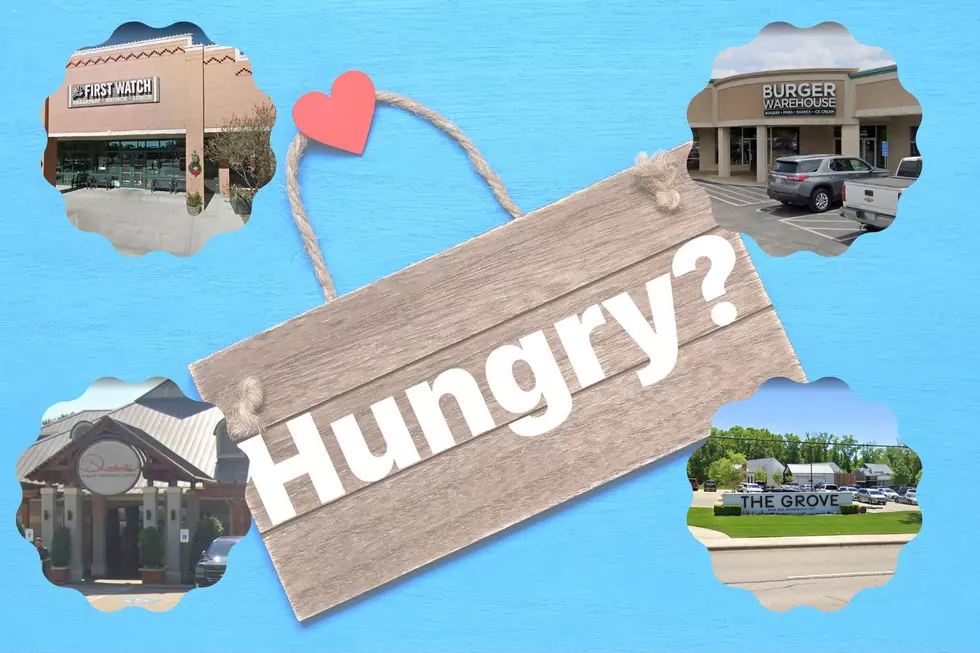 What Restaurants in Tyler, Texas Do You Want to Try, But Haven't Yet?
Canva, Google Maps
When it comes to restaurants in East Texas and specifically Tyler, Texas we are very lucky to have so many places that serve up generous portions of delicious food for a pretty good price. Obviously, some places are going to be better than others, but really that is just about your own opinion. Although with so many fantastic options there are always going to be some restaurants that you want to try out, but you just haven't made it there quite yet.  
Going out to eat for the most part is going to cost you a little more than preparing a meal at home so most of us try to not make a habit of it. But there is something so much fun about going out to eat, having a fantastic meal prepared for you, and not having to clean up after the meal. Since we all love to go out to eat, and there are tons of restaurants around us. Which restaurants are in our area that you want to try out, but you just haven't gone yet? 
There Are Breakfast Places I Still Want to Visit in Tyler, TX
For me there are a couple breakfast or brunch places that I still need to visit including First Watch and The Grove. Now, I was fortunate enough to try the "Million Dollar" Bacon served at First Watch in Tyler and it was amazing. Which is why I need to go there for the full breakfast experience. I've also had lots of friends etll me that The Grove is one of the best places for brunch in all of East Texas, so that is on my list too. 
Then I have Lunch/Dinner Places I Still Want to Visit in Tyler, TX
There is a list a mile long regarding lunch and dinner places to visit in Tyler. Kiepersol and Dakota's are both on my list of places that I still need to visit. But there are more casual places that I need to visit as well such as Burger Warehouse and Bubba's 33.  
What restaurants do you still want to visit? 
9 Tyler Restaurants That Could Be the Most Famous in Texas
These restaurants are as good if not better than anything you can find in the state of Texas
The Longview And Tyler Restaurants That Should Be Resurrected
The popular eating joints once served thousands of East Texans. Unfortunately, they're just a memory now and East Texans want them back