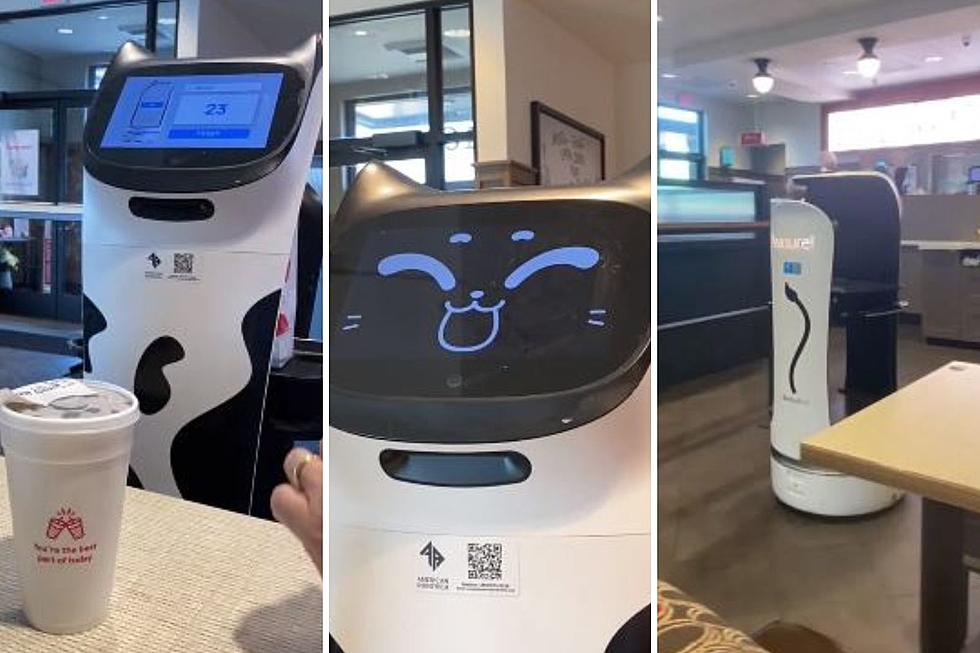 When Will Robot Servers Take Over Tyler, Texas Chick-fil-A's?
KXAN
Technology is definitely changing our world. Take a look at grocery stores, hardware stores, and other retailers around Tyler, Texas and you'll see those self check out registers everywhere and now it appears as if we could be seeing some robots giving the staff at some fast food restaurants some assistance.
KXAN in Austin had a viewer share video of a robot working at an Austin, Texas Chick-fil-A. The story reports that these robots are designed to complement existing employees working in the local restaurant. These robots are currently delivering food to customers who dine inside. Chick-fil-A isn't the only chain restaurant deploying robots or completely automating the fast food ordering experience. McDonald's has a totally automated restaurant in operation in Ft. Worth. In East Texas, Jalapeno Tree has a few of these robots that will escort diners to their table.
These little Chick-fil-A robots have a cute look to them thanks to their cow spots and the cute blinking eyes that has a recording of their famous catchphrase, "It was my pleasure to serve you today" once you take possession of your food. Chick-fil-A tells WSB radio that the robot delivery assistant is in the testing phase at a small number of restaurants and now it looks as if it is expanding to other locations now.
Personally, I'm not sure how these robots are going to interact and work if they are deployed in East Texas restaurants, because if you've been to the Chick-fil-A on S. Broadway or Troup Hwy. in Tyler or Fourth St. and Loop 281 in Longview, but these locations are bustling and the insides can be a bit crowded. The location that was shown in the viewer-submitted video was from a very off-peak time for the restaurant because the place didn't seem busy at all. Our East Texas Chick-fil-A locations can't ever catch a break, they're always busy!
Let's just hope these robots don't completely replace the human interactive experience and take away some much-needed entry-level jobs.
I'd like to know what you think about these robots being deployed in fast food and other restaurants. Drop me an email: luckylarry@mix931fm.com anytime.
LOOK: 10 Spectacular Texas Restaurants that are Celebrity-Owned
Looking through these celebrity-owned restaurants in Texas, there are at least 3 that I can't WAIT to try. But that's mostly because the food sounds amazing.
10 Ways to Beat the Heat During Texas Months
Summertime in Texas gets extremely hot but here are 10 ways to help beat the heat.
12 Great Locations for a Wedding in East Texas
Thanks to artificial intelligence here is a look at 12 fantastic wedding venue options in East Texas.
18 Unusual Town Names Across the State of Texas
People in Texas have a lot of pride even in the small towns with usual names.