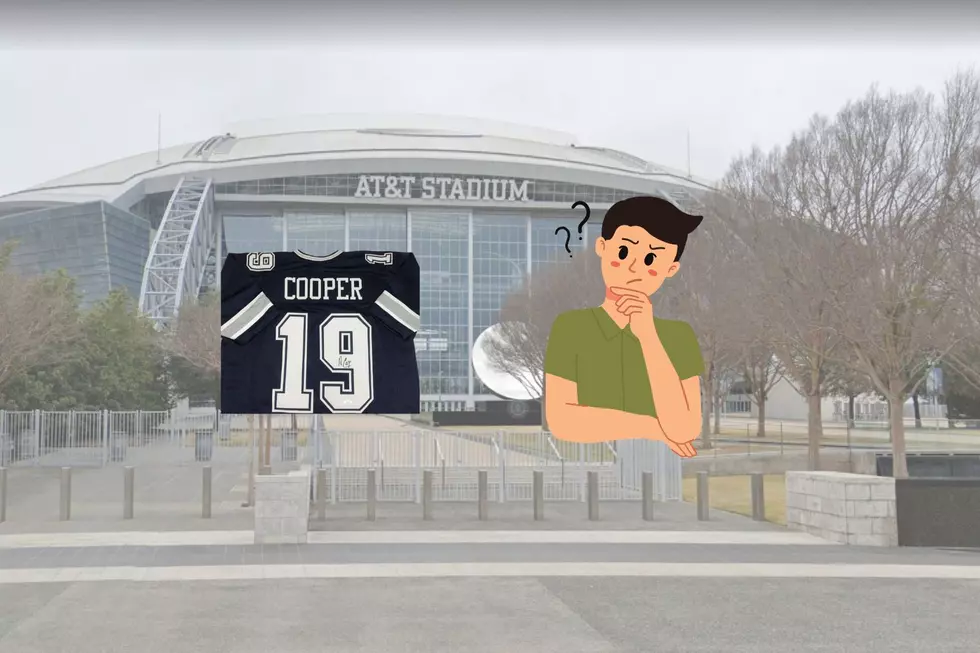 When Your Favorite Athlete Leaves Your Team Do You Keep Their Jersey?
Hall of Fame Sports Memorabilia via amazon, Canva, Google Maps
Even as I was writing the headline to this article, I realize this is the most first world problem ever. But last week the Houston Texans had a clever idea to increase jersey sales when they held a jersey exchange offering fans up to a 44% discount if they were interested in trading in a former players jersey for a new one. It's a great marketing strategy, but also made me think about what I am going to do with old jersey's hanging up in my closet. 
We all have favorite players and favorite teams but, in the end, professional sports are a business, which means players are going to be traded or released and will most likely find a new team. Which then leaves us fans with jerseys for a player that is no longer on the team. These jerseys aren't cheap so throwing away an expensive piece of clothing doesn't sound great. Which again brings up the question, what do you do with this jersey when the player isn't on the team anymore? 
You Can Still Wear a Former Player's Jersey
I'm frugal (cough...cheap... cough) so going out to buy another jersey after a player is traded or released isn't an option that I love, but it's still an option after you decided on a new jersey you would want. Although you could just continue wearing that jersey and live in those old glory days, but then you also could see that player lining up against your team which is always a bit strange. 
Do You Donate Jersey's Like All Other Clothing?
Whenever you clean out your closet you end up donating clothing, do you donate jersey's the same way? Again, that's tough for me because jerseys are so expensive. What do you do with old professional sports jerseys? 
Dallas Cowboys Cheerleader Photos From the Past
These Dallas Cowboys cheerleader photos date back to the 1970s.
LOOK: 50 images of winning moments from sports history
Sometimes images are the best way to honor the figures we've lost. When tragedy swiftly reminds us that sports are far from the most consequential thing in life, we can still look back on an athlete's winning moment that felt larger than life, remaining grateful for their sacrifice on the court and bringing joy to millions.
Read on to explore the full collection of 50 images Stacker compiled showcasing various iconic winning moments in sports history. Covering achievements from a multitude of sports, these images represent stunning personal achievements, team championships, and athletic perseverance.
LOOK: 25 fascinating vintage photos of the first Winter Olympic Games
The first-ever Winter Olympics were held in Chamonix, France, showcasing a variety of sports and athletes.
Stacker
assembled a collection of photos from those first Games.