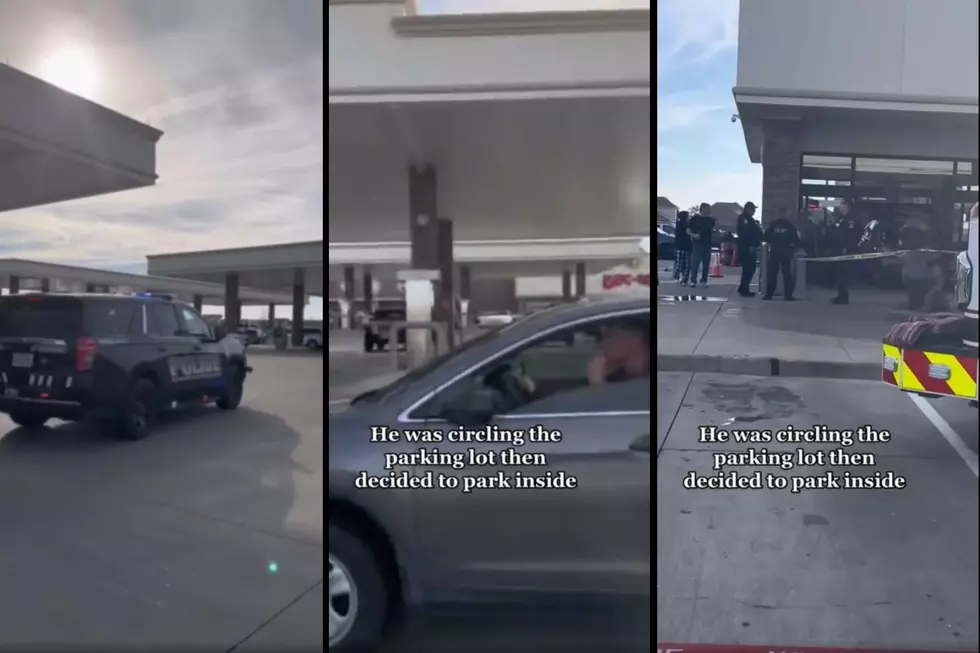 WOW! Driver Crashes into a Buc-ee's in Royce City, Texas
Tiktok via @reallifesarah918
Some people just can't seem to stop causing problems for themselves such as this driver who decided it would be a good idea to run from law enforcement. It's never a good idea to run from police, they have radios, and lots of other officers who will work together to find you and hold you accountable for your actions. Which is why I was shocked to see this person running from police and eventually crashed into the Buc-ee's in Royce City, Texas.  
Royce City, Texas is not a large place, it's located in Rockwall County, just off of Interstate 30. But according to CBS Dallas it was the location where law enforcement finally caught up to a suspect who was driving a stolen vehicle. The incident took place Sunday afternoon and as you would expect there were lots people visiting the iconic Texas landmark Buc-ee's.  
Details Before the Crash Took Place
Rockwall County Deputies followed the stolen vehicle on I-30 until the driver took the exit at FM2642. The driver then drove around multiple gas pumps trying to evade officers with no luck as more officers began to converge on the suspect. That is when the suspect drove the vehicle into the east side entrance of the large convenience store. Luckily no one was injured. 
There Was Video of the Incident
Video was posted online by Dallas Texas TV and on TikTok by @reallifesarah918 and it shows the suspect attempting to get away from officers, then the aftermath of him crashing into Buc-ee's. Here is the video so you can see for yourself. 
Some of the Best Snack at Buc-ee's
10 Perfect Pairings of Blue Bell Ice Cream and Snacks from Buc-ee's
If you love Blue Bell Ice Cream and have developed a taste for more than Beaver Nuggets then this list of treat pairings will satisfy your sweet and savory tooth too.