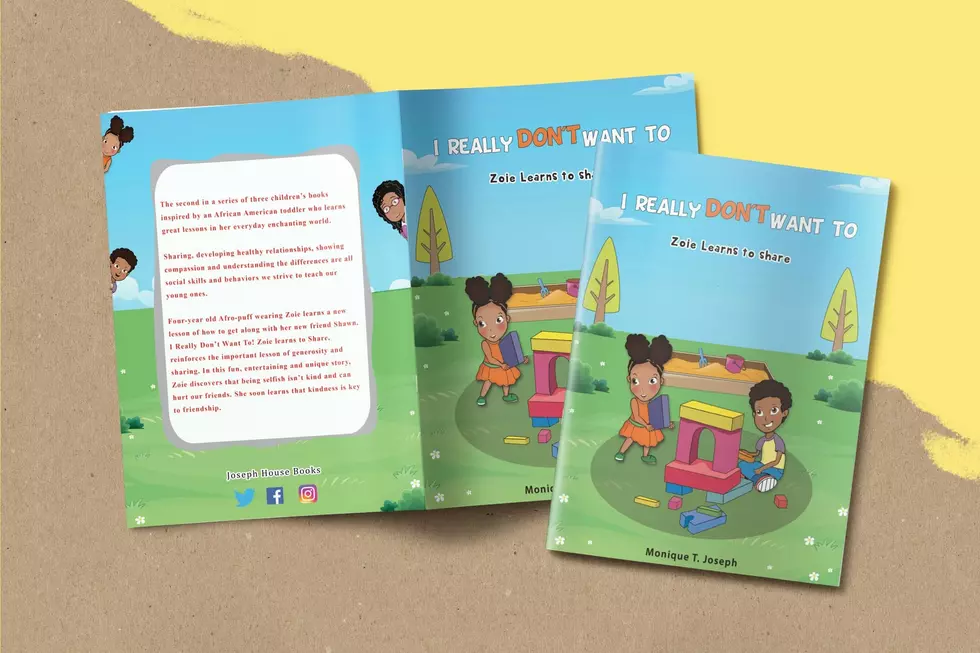 Author Monique Norington Joseph Gives A Lesson On Sharing In New Children's Book
Joseph House Books
Mother, Public Relations expert and Author Monique Tanette Norington Joseph is back with a new book about the adventures of her daughter Zoie and she stopped on the Shawn Knight Show to give us all the details.
Enter your number to get our free mobile app
Outside of running her Public Relations business, and home schooling her daughter Zoie due to the COVID-19 pandemic, she took time to talk about her second book of her three part series.
Her latest book I really don't want to: Zoie learns to Share takes us on a journey as Zoie learns about generosity through her new friend Shawn (no relation).
Zoie is also taught that being selfish isn't kind and can hurt our friends and realizes kindness is the key to friendship which is the inspiration behind the book.
However, Monique's true inspiration of writing stories about her daughter Zoie is she wanted to see her daughter and other children of African American decent to see the main characters in book resemble them.
MORE: See 30 toys that every '90s kid wanted