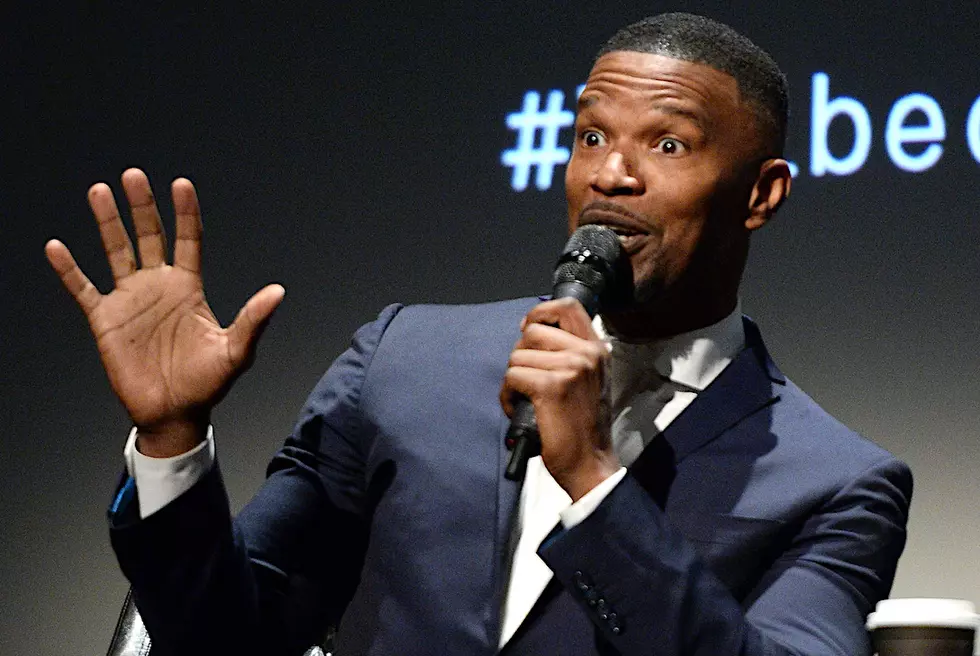 East Texas Native Jamie Foxx Receives Honorary Doctorate From Jarvis Christian College
Getty Images for Tribeca Film Festival
Graduation time is always special to me because I remember the blood, sweat, and tears I had went through to get my diploma. However, for one special East Texan getting an honorary degree was beyond a special moment.
From our media partner KLTV, East Texas native Jamie Foxx born Eric Bishop, received an honorary doctorate degree last Saturday (May 5th) at Jarvis Christian College for his activism and community service.
During his acceptance speech Jamie talked about his humble beginnings in Terrell, Texas to working with Chicago rapper/producer Kanye West for the single "Slow Jams", to meeting musical legend Ray Charles as he was filming the movie "Ray" which won him an Oscar in 2004.
There I am.  Terrell Texas, population 12,247 now and there I am with Mr. Ray Charles playing on duel pianos playing the blues.  Hit the right notes, take your time to find the right notes and hit the right notes.
Along with Jamie Foxx 90 other students were a part of the graduating class of 2018.
Congrats to the class of 2018!