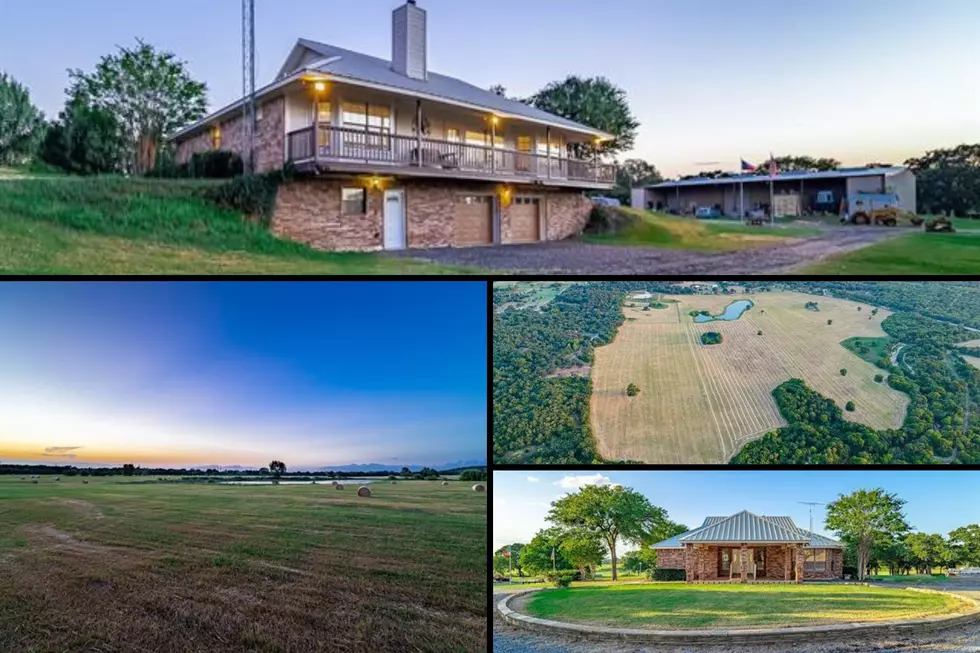 Fort Worth, Texas Home With 200 Acres of Land For Sale Almost a Year
Garland Tillman via Redfin.com
Even though the housing market in Texas has been crazy lately, especially the last couple of years, that hasn't stopped people from wanting to move to Texas. The real estate prices here are still much better than what you will find in other parts of the country so that is one thing that attracts others to move here. But I was shocked to find such a gorgeous piece of property in Fort Worth, Texas with 200 acres of land that has been for sale almost a full year now. 
The home is 6 bedrooms 3 bathrooms and is a modest 4,261 square feet. But anyone looking at purchasing this property is going to be more interested in the 200 acres of land that surrounds the house. Of course, that much land in such a popular area is going to cost you a lot of money, the list price for this property at 4721 Rendon Road, For Worth, TX 76140 is $7,900,000.  
The Fort Worth, TX Home is Nice But You're Buying the Land
As you scroll through the photos below you will see the house is nice, but this property is all about the 200 acres of land and then deciding what you want to do with all that land. The house was built in 1990, so it's not very old and it seems like previous owners have taken care of the home.  
Great Location in Fort Worth, Texas
This property sits only 15 minutes from downtown Fort Worth. Whether you're looking to purchase a large piece of land in Texas or just want to dream about it, you should check out the photos below. 
Fort Worth, TX Home With 200 Acres of Land
This property is not far from downtown Fort Worth, Texas and comes with 200 acres of land.
Wonderful Whitehouse Home Could Be Yours for 5 Million Dollars
Here is the most expensive home in Whitehouse currently for sale. It's almost 5 million dollars, but it has everything you could ever need for hosting friends and family.
Gorgeous Nacogdoches Home Perfect for Entertaining
This property and home keeps looking better and better the more photos you look through.