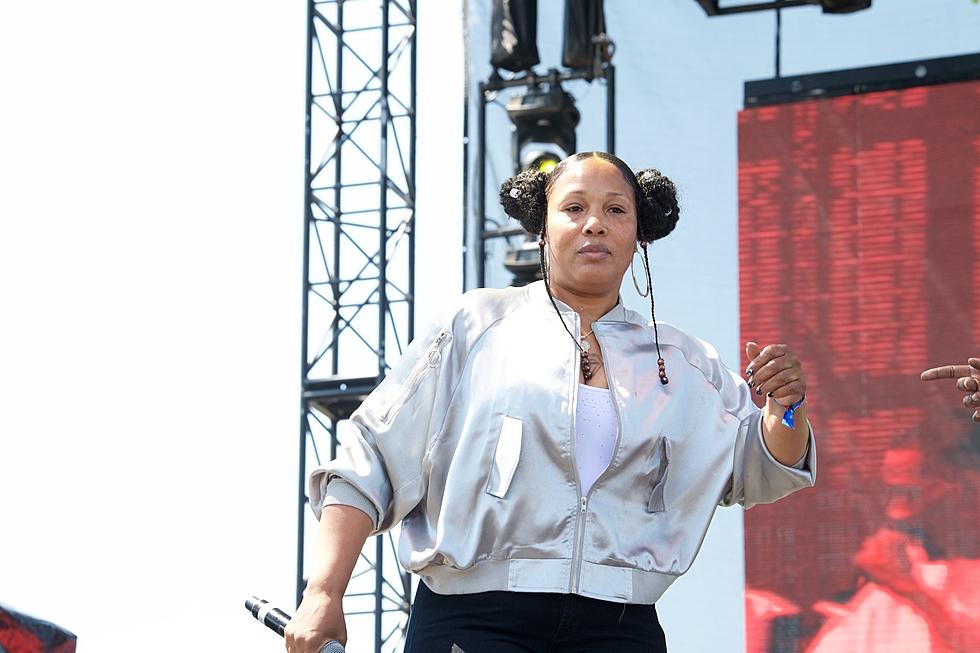 Lady of Rage Starts GoFundMe Page After Mystery Illness Causes Her to Miss Performances
Earl Gibson III/WireImage
Back in January, West Coast rapper Lady of Rage took to Instagram to post about an undiagnosed illness that forced her to put a pause on her career. On August 8, the Virginia-born emcee Robin Yvette Allen started a GoFundMe page in hopes of raising $150,000 to cover the cost of her medical bills.
"Since Sept. 2017 I have been going back & forth to doctors & specialists for what started out as shortness of breath. Within that time I've been hospitalized 5 times," Rage explained. "Initially pneumonia was the diagnosis. Then I was told pneumonitis, to "we think you have lupus or sarcoidosis," to "you're depressed " take this Prozac…fibromyalgia, sjorgens syndrome and idiopathic interstitial lung disease with fibrosis, which means the lungs are progressively being scarred & they don't know why. That's a lot, from 1 day you're good, to the next day you're not!"
Lady of Rage last performed at the Phillips Arena in Atlanta back in March for the Queens of Hip-Hop concert alongside fellow legends MCs Lyte, Yo-Yo, Nikki D, Monie Love, Mia X, Rah Digga, Eve, Trina, and Remy Ma. An opportunity she credits Daz Dillinger for making happen. According to Rage, she was scheduled to perform with Doug E. Fresh at this year's Essence Music Festival but failed to show due to her condition. Upon checking into her hotel room, she experienced a "blackout" (called syncope), causing her to faint and hit her head against a body of cast iron leaving her eye and the side of her nose fractured.
"As I walked into the hotel I was cool. By the time I got to the counter, I knew something was wrong! I asked for some water, and the next thing I know, I'm hearing someone say, "don't move, and don't touch your eye"! I had blacked out and fell face first into a cast iron frame at the front desk! Blacking out is called syncope, and this was my 3rd & most damaging time!"
The rapper spent six days in the hospital, and medical practitioners called the rapper a "medical mystery" after tests revealed nothing was wrong besides fibrosis.
She was also scheduled to perform with Snoop Dogg at the 2018 LBC Festival the next day.
The Lady of Rage became a force in hip-hop in the'90s after appearing on Dr. Dre's The Chronic and Snoop Dogg's Doggystyle. She later went on to release her hit single "Afro Puffs" an ode to her signature hairstyle and became the first female rapper on Death Row Records. In 1997, she released her debut studio album, Necessary Roughness, before leaving Death Row to focus on her acting career. The rapper is currently part of the group, N'Matez, alongside fellow West Coast rappers, Daz Dillinger, Kurupt, and RBX.