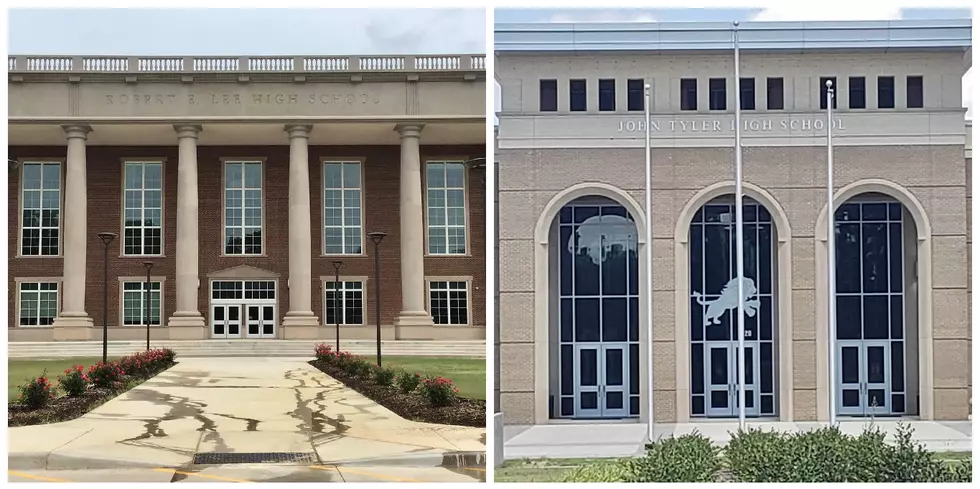 Nominations Are Open For Renaming Tyler ISD High Schools
Shawn Knight | TSM
The choice is yours now East Texas, as nominations are now open on the renaming of two Tyler ISD high schools.
Enter your number to get our free mobile app
On Thursday (July 16th), the Tyler ISD Board of Trustees voted to change the names of Robert E. Lee and John Tyler High Schools and now the residents of Tyler will choose the next name of these great schools, per Tyler ISD's Twitter account.
Now there will be guidelines for choosing a new name for both learning institutions per Tyler ISD:
May be named after patriotic beliefs, values, desired qualities or aspired outcomes for district students or the community
May be named after any local, state, or national geographic area, landmark, or physical attribute
A portion of a school facility may be named after a person who has served the district or community directly
The board must approve the naming of all facilities.
I have already made the suggestion of renaming John Tyler High School after East Texas Legend and John Tyler alumni NFL Hall of Famer Earl Campbell due to his many contributions, and this would make a fitting tribute to a fellow Lion.
Voting began this morning at 9 a.m. and will be going on until 12 p.m. August 3rd.
To cast your vote for both schools click here.
READ MORE: 50 resources to help you educate your kids at home