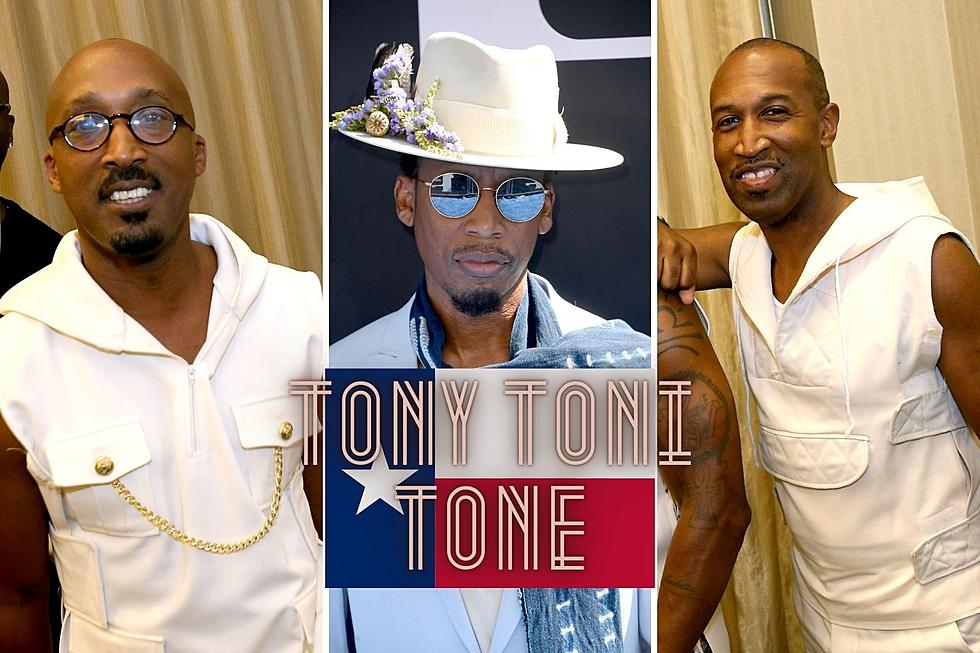 One Of The Best R&B Bands Ever Reunite After 25 Years For Show In Dallas, TX
Getty Images/Canva
Multi-award-winning artist, songwriter, film & television composer, and producer Raphael Saadiq announced Raphael Saadiq Revisits Tony! Toni! Toné!, the Just Me & You Tour, which will grace stages across the U.S. this fall.
The "Tony's" as they are affectionately referred to, was one of the biggest bands and groups of the late 80s and early 90's. After spending decades apart, and many attempts to get back together, the group is finally reuniting and hitting the road.
The tour marks a momentous homecoming as Raphael Saadiq, his brother D'Wayne Wiggins, and Timothy Christian Riley will perform as Tony! Toni! Toné! for the first time in nearly 25 years.
The Tonys set will feature classic R&B smashes like "Feels Good," "Anniversary," and "It Never Rains (In Southern California)," plus brand-new material.
For this expansive, full-evening performance, Saadiq also taps his own deep catalog, performing tracks from his acclaimed solo albums, the music of his short-lived but beloved R&B supergroup Lucy Pearl, plus the hits he wrote for artists like D'Angelo, Daniel Caesar, Brent Faiyaz, Solange and Beyoncé.
"I've always wanted to put my family back together," says Saadiq.
In a statement, Saadiq went on to add:
 "Playing with the Tonys again is a thank you to the fans, the Super Tonians, for supporting all my musical efforts. Without those who were with us from Day One, where would I be? But the main reason is that my father, Charlie Wiggins, would've wanted it this way–to see me, D'Wayne, and Tim playing together again."
---
The Tour Will Make 2 Stops In Texas.
The long-awaited return of the Oakland, CA R&B legends launches in Texas with a stop at Music Hall at Fair Park in Dallas on Saturday, October 28 followed by a stop in Houston the next night.
The Tonys Recently Stopped By The Rickey Smiley Morning Show To Talk About The Tour.
All tickets may be purchased through RaphaelSaadiqMusic.com.
7 Ways to Cool Your Home Without AC in the East Texas Heat
If you've run into a situation where your air conditioning unit just can't keep up, here are seven tips to help "cool" your home without AC. I would even go as far as to say to use a couple of these tips so you don't have to work your working air conditioner so hard.
Gallery Credit: Alex Lam, Clint Patterson, Jason Anderson, Jonathan Chng, Jorge Flores, Matt Brown, Omar Sotillo Franco all via unsplash.com
12 Tips for Outdoor Burning in Texas
Before you start a fire make sure you look over these tips so you stay safe and legal.
Gallery Credit: Billy Jenkins
13 Lovely Options for Lasagna in Tyler, Texas
If you're looking for amazing lasagna in Tyler, Texas here are your best options.
Gallery Credit: Billy Jenkins