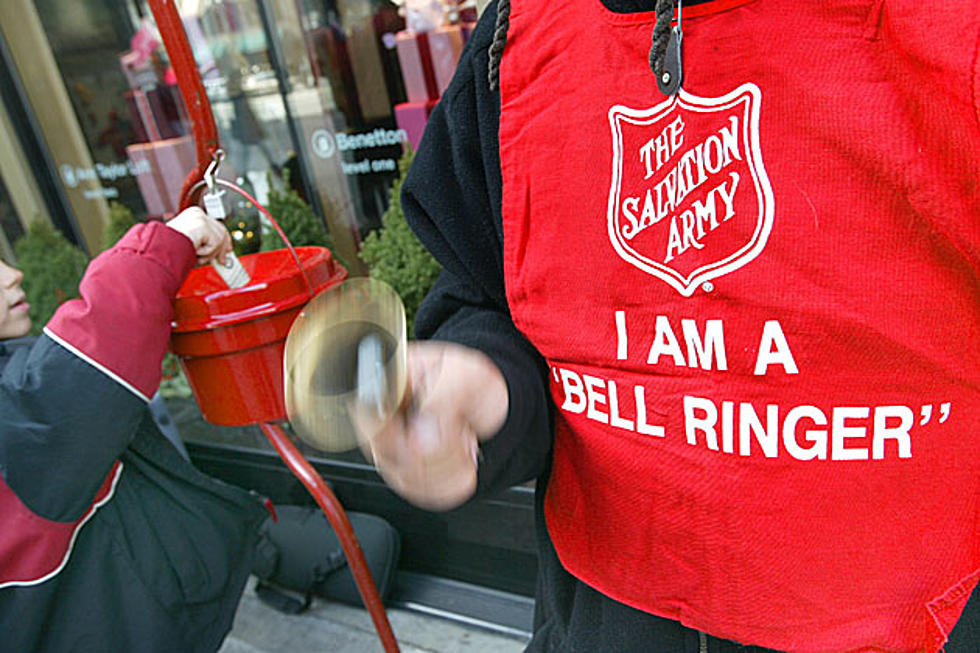 There's Now A Variety of Ways to Donate to The Salvation Army
Getty Images
Let's face it: carrying cash is quickly becoming less and less common, so how do you donate when all you have is a debit or credit card? The Salvation Army has made it easy.
It's the holidays, and that means 'tis the season for giving. Giving your time and money are great ways to give back to the community. Lots of organizations are looking for volunteers to help out in a variety of ways. You'll also see that the Salvation Army is already hard at work looking for your donations.
The Red Kettle campaign is entering its 130th year collecting money for those in need, and this year may be the year in which people need the most help.
Celeste Houmard with KCEN  reports that the Salvation Army has found ways to help collect donations for those who don't carry coins or paper money. They've turned to technology.
You can donate through your mobile phone. The Red Kettles the Salvation Army uses to collect money are also equipped with smart chips and QR codes. That allows anyone with a mobile phone to make a digital donation. You just scan the QR code with your phone, which will take you to a donation page that lets you enter the amount you want to donate through Apple or Google payment options.
Commanding Officer of The Salvation Army Lt. David Beckham said,"We're hoping that the addition of Apple Pay and Google Pay at each red kettle will make it even easier for donors to help The Salvation Army's Rescue Christmas this year. As society continues to limit social interaction, and as fewer and fewer people carry cash, this is a great way for people to give, especially our younger donors who do everything from their phones these days!"
Text-to-Give is another way to help. You can make a donation by simply texting the word KETTLES to 91999 and entering the amount you'd like to donate.
You can also start your own Red Kettle Challenge at  www.salvationarmytexas.org/BellCounty. There you'll find all the info you need on the virtual Red Kettle challenge, links to donate funds, and even a Walmart gift registry from which you can purchase gifts for families in need this holiday season. That includes items like turkeys, gift cards, and toys for the kiddos.
The Salvation Army does a lot of great work for so many people that need it. Now they've made it easier for you to help as well.
Enter your number to get our free mobile app
LOOK: 50 photos of American life in 2020