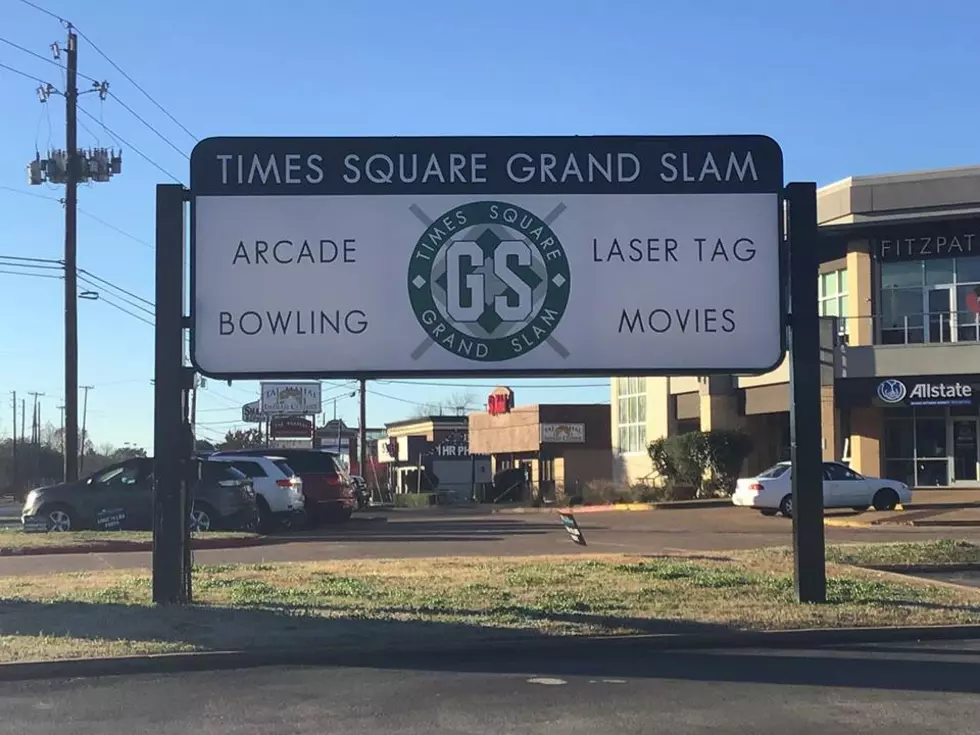 Time Square Grand Slam Is Celebrating Their Ribbon Cutting Ceremony
Shawn Knight | TSM
One of the most talked about venues in East Texas is finally here so let's celebrate!
Time Square Grand Slam will be celebrating their grand opening by having a ribbon cutting ceremony tomorrow (May 16th) at 11:30 a.m.
During the celebration you can take advantage of their great specials and explore the new venue to see what the excitement has been all about!
The venue has upgraded their building with a lot of amenities for the entire family like bowling, laser tag, virtual reality and of course movies.
Parents summertime is right around the corner and if your high school kid need a job they are now hiring and they need "working extra hands on deck!"
A few of the positions available are:
Front of House Restaurant Manager (Full Time)
Barista
Theater Employees
Arcade Attendants
Custodian
Maintenance
Make sure you join the fun at Time Square Grand Slam for their grand opening and to apply for the jobs posted click here.