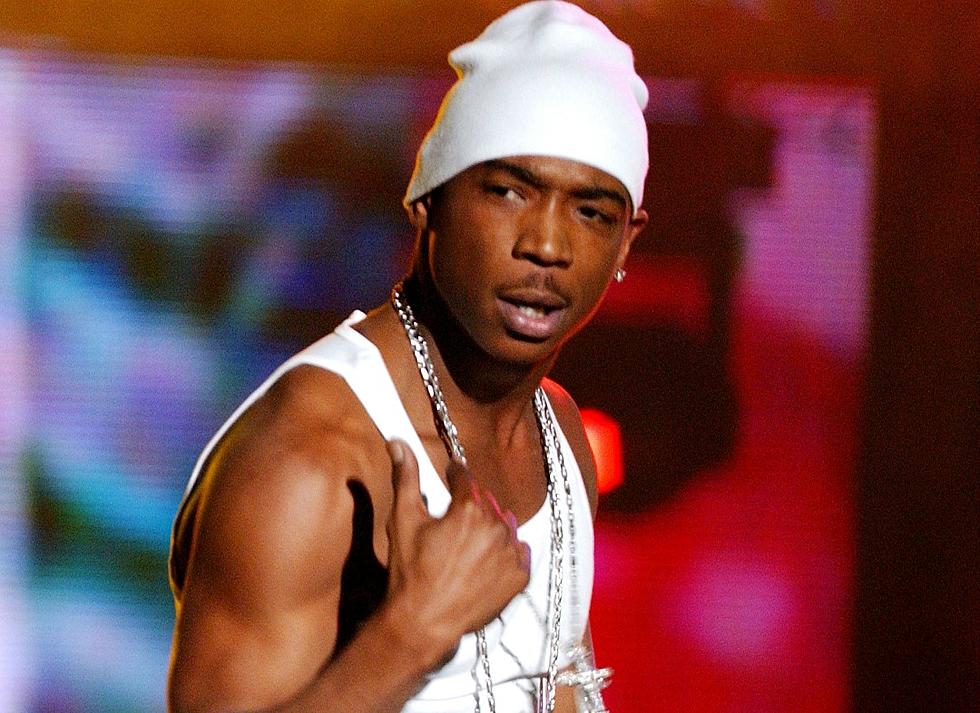 Win Your Way In To See Ja Rule At Grant Choctaw Casino
Anthony Harvey, Getty Images
Kiss Has The Exclusive Hook-up For You To See A Hip Hop Legend Coming To Our Area Soon!
Earlier this year, we got you in the building to see the legendary West Coast hip hop icon Ice Cube, then we brought Midwest hip hop star Nelly to Tyler for the Rose City Music Festival and now we're excited to let you know that the East Coast will be represented as our friends at the Choctaw Casino in Grant, Oklahoma welcomes Ja Rule!
Ja Rule Performs Friday Jan. 27 At Stage 271
Ja Rule established himself with Venni Vetti Vecci (1999), a hardcore debut album similar in style to the rugged thug rap then popularized by DMX and the Ruff Ryder collective. On his second album, Rule 3:36 (2000), he began collaborating with female R&B singers, and a string of radio-friendly hits resulted ("Between Me and You," "Put It on Me," "I Cry"). Pain Is Love (2001) followed the same template, serving up a few rap-R&B hybrids for the singles ("I'm Real," "Livin' It Up," "Always on Time," "Down Ass Chick") and filling out the album with hardcore rap.
Tickets Are On Sale Now!
Throughout the summer of 2002, Ja Rule was at his most popular, featured on not only his own hits but also as a featured guest on Fat Joe's "What's Luv?" and Mary J. Blige's "Rainy Dayz." Near the end of the year, he released his fourth album, The Last Temptation (2002), which again paired him with R&B vocalists for its singles, this time with Bobby Brown ("Thug Lovin'") and Ashanti ("Mesmerize").
Keep It Locked To Kiss-FM For Your Chance To Win Your Way In!
Tickets are on sale now at Ticketmaster so hurry up and get them because this show will sell out! Keep it locked to the All New Kiss-FM for your chance to win your way into the show! To get you ready, check out some of Rule's biggest hits below!
---
VIDEO PLAYLIST OF JA RULE'S BIGGEST HITS!
BETWEEN ME AND YOU
WONDERFUL
DOWN A** CHICK
NEW YORK
PUT IT ON ME
LIVIN IT UP
THUG LOVIN
Hip Hop Icon Nelly Delivers All Of Hits In Tyler, TX At Rose City Music Festival
The musical icon performed all of hits to over 7,000 excited fans in the square in downtown Tyler.
Photos From The First Ever Rose City Music Festival
These amazing photos were shot by Callynth Photography! See if you can find yourself!
Check Out The Photos From Michael Shawn's All White Laugh Out Loud Comedy Show featuring Rodney Perry at the Majesty Event Center in Tyler
Labor Day Weekend 2021 was full of laughs at the Majesty Event Center in Tyler, Texas. Comedian Michael Shawn brought his Laugh Out Loud Comedy Show featuring Rodney Perry to the Majesty. This was also a live recording, so if you were there you may see yourself on Media Room 360 when it airs.