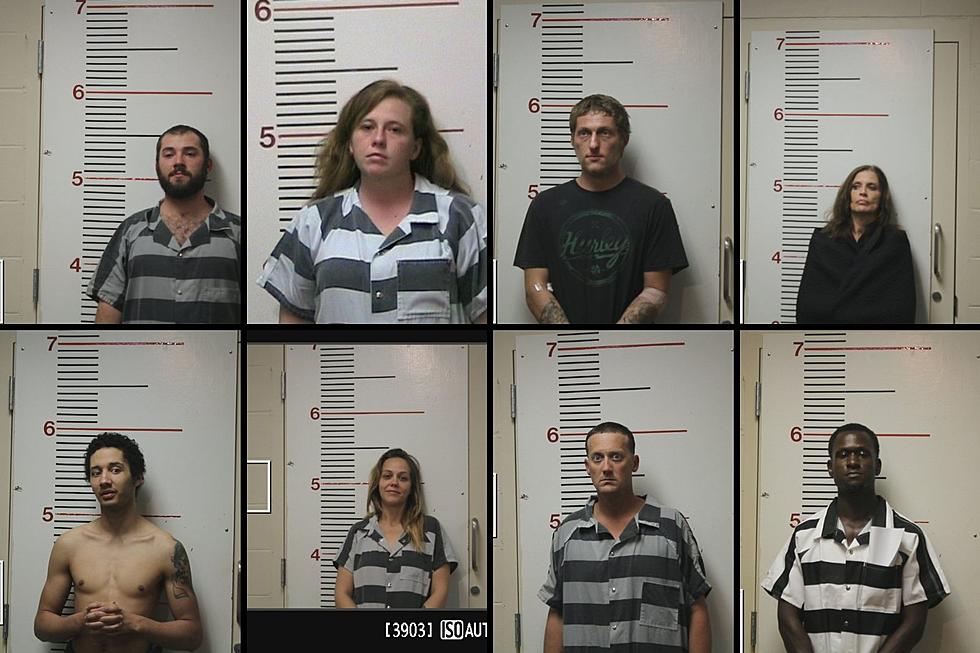 13 People Made Crime Stoppers List of Wanted Suspect in Anderson County, Texas
Crime Stoppers of Anderson County, Texas
People make mistakes, things happen, but hopefully you learn from you mistake and don't let it happen again. The unfortunate part of the list of suspects below is that they are making their mistakes a whole lot worse by hiding from them. Crime Stoppers of Anderson County, Texas has released their list of suspects that have gone missing after committing a crime and they are now asking for the public's help to track them down so they can face their charges.
This is a list that no one wants to be on but it just makes the consequences worse when you run from your problem, if you know any of the suspects listed below you should encourage them to turn themselves in. It's only going to help them move past these mistakes faster. While I understand no one wants to go to jail, these charges are just going to follow the suspects until they are captured.
Most of the Suspects Listed Below Have Similar Pending Charges
As I was capturing the information that was released by Crime Stoppers I couldn't help but realize that a majority of the people on this list have similar charges. It seems like possession of drugs, driving while intoxicated, and burglary seem to be the most common charges for people listed below.
There Is Reward Money Offered If You Have Information on These Individuals
If you want to make some money while helping law enforcement find anyone from the list below you can call Crime Stoppers at (903)729-8477. Remember all suspects on this list are innocent until proven guilty in a court of law.
Here is the list of suspects wanted in Anderson County, Texas released by Crime Stoppers:
Anderson County Wanted Suspects - April 2022
Here is a list of suspects wanted out of Anderson County, Texas
The 28 Most Wanted Criminals Out of Gregg County, Texas
Here are the most wanted criminals out of Gregg County, Texas
19 Fugitives Wanted by the FBI With Ties to Texas
Take a look at these fugitives, some have rewards of up to $5 million dollars.