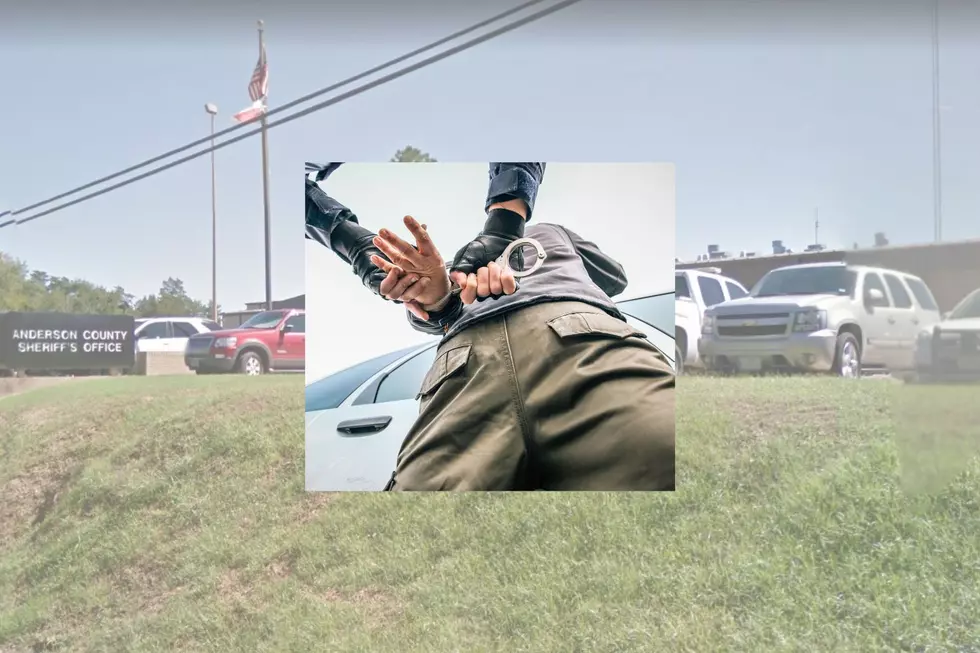 Wanna See Who Was Arrested This Past Weekend in Anderson County, Texas?
Google Maps, Canva
Being arrested is something that no one wants to experience, having your freedom taken away cannot be fun but there are certain laws we all have to follow. When people break those laws there are always going to be consequences and this past weekend in Anderson County was no different. It is public information to see who is arrested, so below we have put together a list of all of the people that were arrested over the weekend in Anderson County, Texas. 
We aren't trying to ruin anyone's life or make someone's situation worse, but we also have a duty to inform the public about things that happen in our community. Every person that is listed below is not a bad person, it means they made a mistake and we hope to never publish their name again. Hopefully everyone listed below for being arrested will get whatever help they need to make sure nothing like this happens again.  
Every Week It Seems Like the Same Crimes Are Being Committed
Each case is different but it seems like every time we get the list of arrests from the Anderson County Sheriff's Office the majority of cases involve some sort of drugs or alcohol. This is your friendly reminder to stay away from drugs, and if you are going to drink be sure to make smart decisions and don't drink too much. 
All People Arrested Are Innocent Until Proven Guilty
Just because someone is arrested doesn't mean they are automatically guilty of a crime. Each individual listed below for being arrested will have their day in court to explain what happened prior to their arrest and could have the charges dropped.  
Here is a look at the people arrested over the weekend in Anderson County, Texas and the charges they are facing.  
Arrested in Anderson County, Texas
Here is a look at who was arrested in Anderson County, Texas from 10/7/22-10/10/22
An Unbelievable Mugshot Monday, 73 People Went To Jail In Smith County Last Weekend
Each weekday the Smith County Sheriff's office releases a list of people booked into the Smith County Jail from the previous day or weekend. After receiving the report today (Monday, October 10th), it seemed as if law enforcement in and around Smith County, Texas were performing their jobs quite well last weekend.
Lubbock's Mugshot Monday: 52 People Arrested in Lubbock (October 3 - October 9, 2022)
Mugshot of 52 People Arrested in Lubbock (October 3 - October 9, 2022)