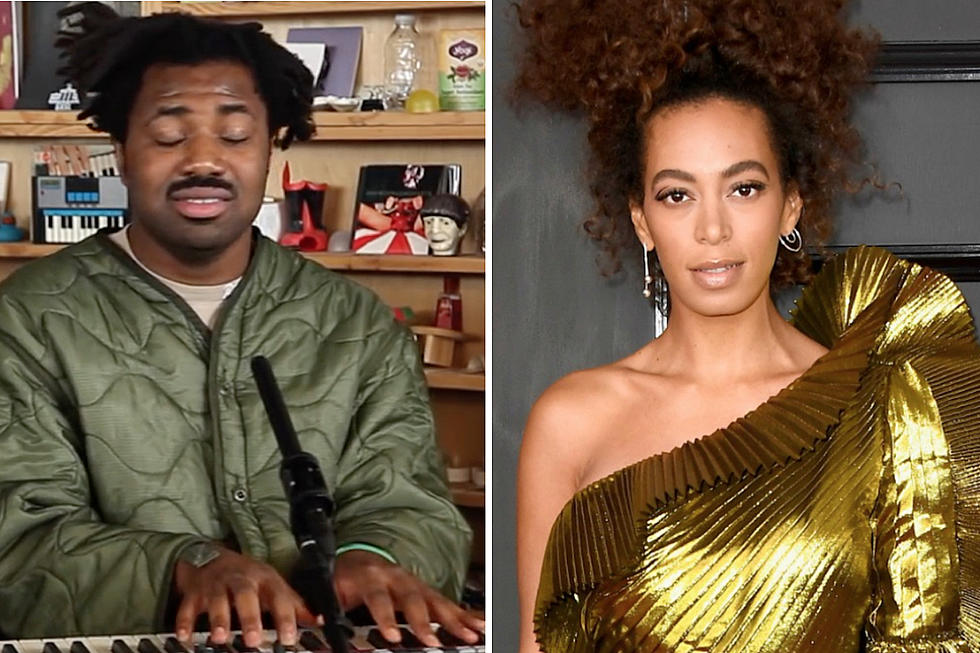 Sampha's Cover of 'Cranes in the Sky' Is So Beautiful It Made Solange Cry [LISTEN]
YouTube / Frazer Harrison, Getty Images
Sampha has garnered critical praise for his debut album Process. But fans also loved his work on Solange Knowles's celebrated album, A Seat at the Table. At this year's Glastonbury Festival, the British piano man covered Solange's Grammy-winning single, "Cranes in the Sky."
Prior to his set, Sampha performed "Cranes In the Sky" at the BBC Music tent and it was a beautiful performance. With just the piano keys and his tender vocals, the 28-year-old turned Solange's meditative song into a lilting ballad of optimism.
Sampha's rendition was so beautiful, it made Solange tear up. "Crying," she wrote on her Twitter page. "Sampha your voice and soul are unmatched."
True indeed. Sampha also performed "Blood on Me" at Glastonbury and it's just as thrilling. You can watch that video below. To hear Sampha's cover of "Cranes In the Sky," click here and fast forward to the 7:30 mark.
Watch Sampha Performance of "Blood on Me" at Glastonbury 2017