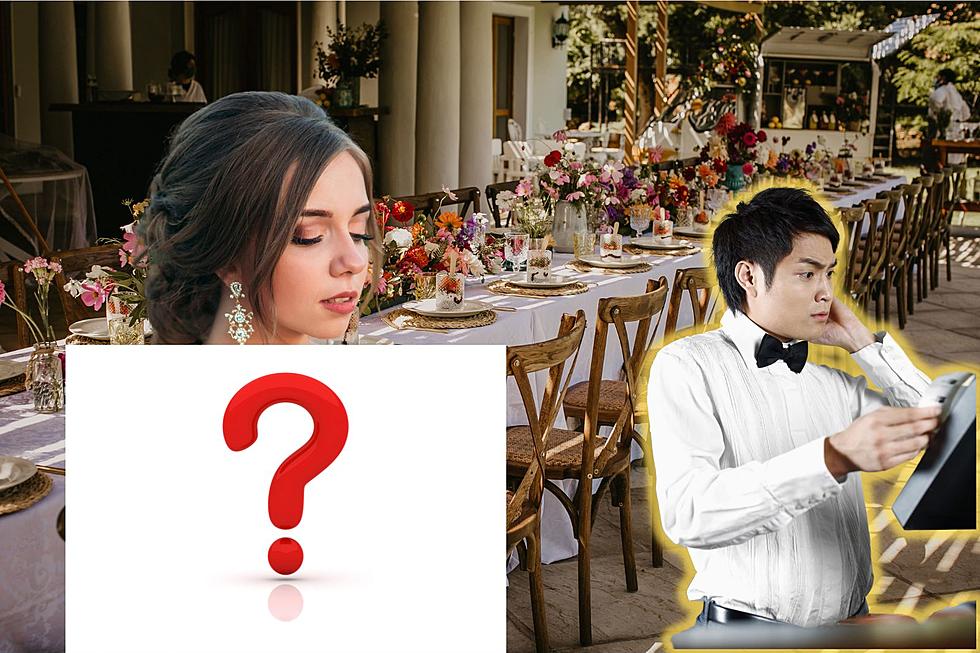 WATCH: One Texas Family Has An Interesting Choice Of Dinner Attire
Canva
Fancy dinners in Texas will always require a bit of planning don't they? You have to decide first where to eat, potentially have to set a time for a reservation, make sure you have transportation to the venue...and one more important thing: what to wear. Honestly, probably the most important part of the equation.
Depending on where you eat, clothing options vary. If you're going to simple fast food place, normal clothing is fine, unless you're going to Whataburger. Then you should at least wear a tie right?
We're joking of course, but what about wearing a wedding dress to dinner? Seems rather weird isn't it? Well, it's not entirely out of the question here in Texas.
Wedding Dresses At The Table, But Not At A Ceremony?
Just take a look at this one video posted to Instagram:
Yes, we promise this is a real video and not just made up. According to Brides, a Lone Star State mom helped gather the ladies in their wedding day dress to eat the at restaurant. The mother's name, Terri Bonin, arraigned for the meeting at dinner.
What more amazing is selection of the ladies ate while wearing the dresses. Brides said Items such burgers and steaks were consumed, including desserts too! The most interesting part? No food spills happened on the dresses!
This makes me wonder if the men will now do the same thing and go out in their suits to eat dinner, which of course was probably messy because guys can't eat safely right?
Speaking Of Marriage In Texas...
These cities have the most wedding ceremonies per year in Texas.
Texas Billionaires And Their Net Worth
List of Texas Billionaires And Their Investments
Texas Is Number 1 In The USA In These Categories
According to research at OnlyInYourState.com, Texas is #1 in the USA at these things.
This Texas House Hides A Hilarious Laundry Room Secret
One house in Texas holds a room that many would wonder about a design choice.